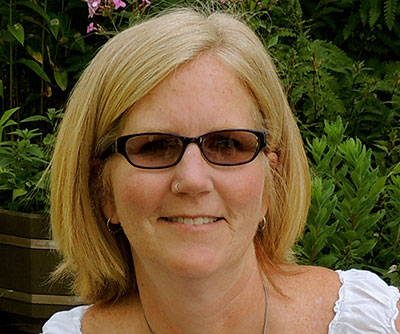 September is another busy month for NCBA CLUSA's Farmer-to-Farmer (F2F) programs in El Salvador and Senegal. Here are our volunteers:
Valerie Jarvis is a mother of ten and a woman of many talents. She is skilled in animal husbandry, livestock nutrition, cheese-making and business development. Valerie started a business on her family's farm in 1996 that now produces more than 12,000 pounds of cheese per year and sells more than 70 goats per year. She also has her private pilot's license.
Jarvis left for Senegal* on September 6 and will work in the Western African country through September 22, teaching cheese-making techniques to women from the Fanaye Association for Integrated Development (FAID). This trip will be a reunion for Jarvis, as she worked with these women last year during her first F2F assignment. FAID was created in 2010 and is comprised of 1,225 women who work as painters, small businesswomen, hairdressers, livestock breeders, and local rice and cereals processors. All of the women are also farmers, so cheese-making provides them with an additional source of income. Jarvis said of her upcoming return trip, "I'm super excited to go back and see the friends I made last year.  They are such amazing women."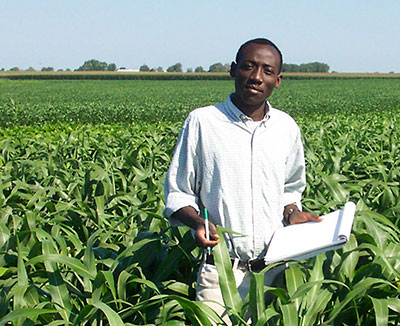 Nanga Kaye is also a returning NCBA CLUSA F2F volunteer; this is his third time volunteering in Senegal. From September 13 to October 2, Kaye will teach organic farming techniques to women from the Association pour la Promotion de la Femme Sénégalaise (APROFES)—an association created and run by women since 1987 to support their social and economic empowerment.
Kaye grew up on a farm in Chad, a country in Central Africa. He has served as the Agricultural Program Director of Integrated Community Development International (ICDI) since 2009. Prior to this position, he served as an Agricultural Ecology Consultant for the International Food Policy Research Institute (IFPRI) in 2009 and a Food Security Consultant for International Relief and Development (IRD) from 2007 to 2008. Kaye has trained agricultural agents and farmers in Mali and Ghana in organic potato and organic orange production, and trained local agricultural cooperatives in Guinea on bio-intensive production practices for hot peppers. He holds an master's degree in Agronomy from the University of Nebraska-Lincoln, where he conducted agronomic research on soybeans.
You can read an article that Kaye wrote about his first F2F experience in Senegal in 2011 here.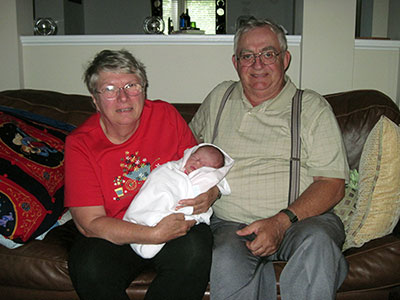 Bob and Mary Albrecht are traveling to El Salvador on September 10 to support NCBA CLUSA El Salvador with training of trainers (TOT) for several local cooperatives. Mr. Albrecht will provide TOT to El Jabalí members on soil nutrition techniques to improve productivity of organic coffee cultivation and to Cooperative Association of Organic Producers (ACOPO) members on soil nutrition techniques to increase organic vegetable productivity, with a focus on lettuce, sweet peppers and tomatoes. Mrs. Albrecht will train Aprainores' members on best practices for processing and marketing dehydrated fruits and El Rico members on best practices for cashew processing.
The Albrechts live in Wisconsin and have traveled around the world together volunteering and working to strengthen agribusinesses and cooperatives; they have received numerous awards for their service. Mr. Albrecht volunteered at the Athens, Wisconsin Volunteer Fire Department for 48 years and only retired because of the age requirement. Mrs. Albrecht knows what it's like to be on the management side of volunteer programs, as she placed F2F volunteers in Ethiopia and Eritrea for four years.
If you are interested in learning more about the Farmer-to-Farmer program or about becoming a volunteer in Senegal, please email Jane Podolsky at jpodolsky@ncbaclusa.coop or call (202) 383-5451. For questions about volunteering with F2F in El Salvador, please email Kris Klassen at kklassen@ncbaclusa.coop or call (202) 442-2336.
*NCBA CLUSA has been closely monitoring the Ebola situation in West Africa and has a plan in place to address emergency situations. There are no current restrictions on travel to Senegal and volunteers will receive full briefings before any travel to the region.