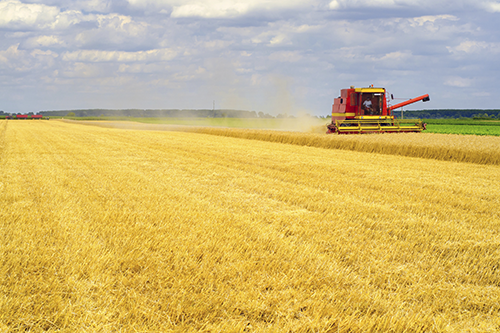 NCBA CLUSA joined other co-op leaders this morning in applauding a compromise on the long-awaited farm bill that preserves anchor programs of U.S. investments in domestic cooperative development and foreign assistance.
The sprawling $867 billion piece of legislation authorizes agriculture assistance and nutrition programs for the next five years. The current farm bill lapsed on September 30, leaving the future of farmers and people in rural communities uncertain.
"As member-owned and controlled businesses, cooperatives have a deep legacy of ensuring farmers and rural people are equipped to decide their own future and have a chance to be successful in local, national and international markets," Doug O'Brien, president and CEO of NCBA CLUSA, said in a statement this morning.
"Farmers and people in rural communities deserve the certainty that this farm bill will provide," the statement continued, noting in particular the "expanded authorities" the bill gives cooperatives in research and rural development programs.
In a similar response, America's Electric Cooperatives applauded the compromise. "Connecting rural economies and modernizing local communities are two priorities for electric cooperatives," said Jim Matheson, CEO of the National Rural Electric Cooperative Association. "We are glad to see House and Senate negotiators take meaningful steps in both areas by working to advance rural broadband deployment and promoting strong rural development programs."
In a statement on the Rural Business Investment Program portion of the farm bill, CoBank said the public-private partnership would link government leadership and private capital to deepen investment in rural America. "The 2018 Farm Bill increases the potential impact of that program by permitting capital to flow to more types of businesses in rural areas," the statement said.
The Senate Tuesday afternoon approved the bill, which now goes to the House.