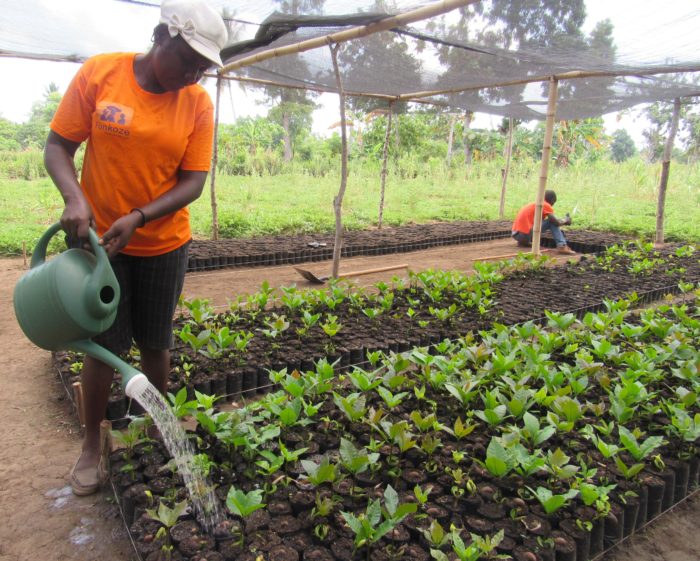 In a new article for Yahoo News, author Amelie Baron highlights the rise of Haiti's growing cocoa industry. Reporting on a multitude of factors from private investments to the resilience of cocoa farmers, Baron uses the Feccano cooperatives as an example of the widespread success that can come from using the cooperative model to prioritize farmers' profits.
Although small in the face of South America's giants, Haiti is slowly developing its cocoa industry, earning better incomes for thousands of farmers and refuting the stereotype that culinary art is the preserve of wealthy countries.
Haiti's annual production of 5,000 tons of cocoa pales in comparison to the 70,000 tons produced per year by neighboring Dominican Republic, but the sector's development is recent in the island nation.
Feccano, a federation of cocoa cooperatives in northern Haiti, became the first group to organize exchanges in 2001 by prioritizing farmers' profits.
"Before, there was the systematic destruction of cocoa trees because the market price wasn't interesting for farmers who preferred very short-cycle crops," said Guito Gilot, Feccano's commercial director.
The cooperative now works with more than 4,000 farmers in northern Haiti. By fermenting its members' beans before export, Feccano has been able to target the market for fine and aromatic cocoa.
NCBA CLUSA and the Cooperative Development Foundation (CDF)are proud to champion Feccano's #4000Strong4Haiti crowdfunding campaign. And, 100% of your tax-deductible donation will go to Feccano as a CDF grant at no cost to the recipients or you. Any amount you are willing to donate will directly benefit the 4,000 smallholder farmers in the Feccano cooperatives.
With $12,000 Feccano will be able to repair damaged cacao drying areas and purchase protective materials to keep the next harvest dry and safe from heavy rain this hurricane season. An additional $30,0000 will help build 1,000m2 post-harvest drying areas serving 632 farmers. The new drying areas will increase the volume of cacao exported by 25 to 30%.