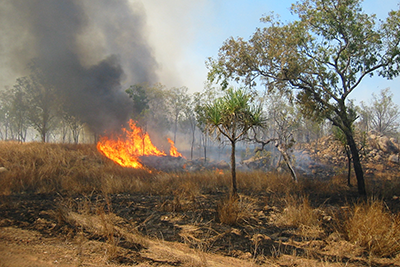 The bushfires in Australia have caused staggering human and environmental damage, impacting communities and the cooperatives that serve them. With an estimated half a billion animals killed, 28 lives lost and close to 18 million acres burned, Australians are battling the largest bushfires in the country's history.
In times of emergency, the Cooperative Development Foundation (CDF)'s Disaster Recovery Fund helps local cooperatives get back to business after disaster strikes. Those interested in helping Australian cooperatives and their communities recover and rebuild are encouraged to make a donation to the Disaster Recovery Fund.
How You Can Help
The cooperative community values the importance of lending support to those in need. In honor of the sixth principle, "cooperation among cooperatives," CDF will donate funds to help cooperatives impacted by the Australian bushfires. Support this effort with an online donation or send a check to CDF at 1775 Eye St. NW, 8th Floor, Washington, DC 20006. Please indicate Disaster Recovery Fund in the memo line.
CDF will coordinate with the Australian Business Council of Co-operatives and Mutuals to get assistance to cooperatives in need. One hundred percent of donations go to disaster recovery. CDF charges no operating or administrative fees to the Disaster Recovery Fund.