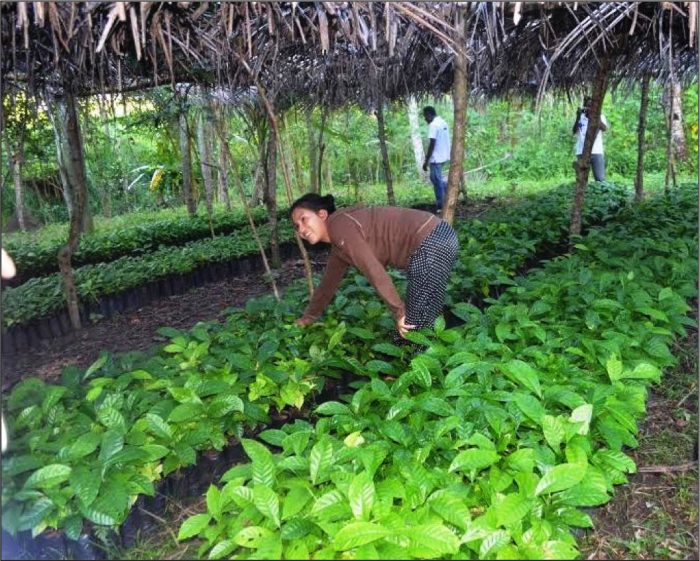 Ervina Morais lives in the small village of Fuiloro on the far eastern side of East Timor. She has four children and is the main income earner in her home. Though she has no land, Morais took advantage of the opportunity to raise seedlings to sell to farmers by starting a nursery behind her home.
Bringing women in to the production chain process is cross-cutting strategy for NCBA CLUSA programming. While Morais did not have land to farm, she did have enough space to develop her own nursery, add value to the seedling market, and develop new business skills through training.
With the ongoing guidance of NCBA CLUSA's Agricultural Extension Officers through the USDA funded Agribusiness Development Project, she works to grow 5,000 Robust coffee seedlings and 100 Black Pepper seedlings. Nurturing her own talent for gardening, she built a pandanus palm shade structure to keep the seedlings health.
The fragile seedlings were initialy given to Morais through the NCBA CLUSA program, and she has raised them to mature, locally acclimated seedlings that will be purchased back for cash and provided to eager crop farmers in surrounding villages.
Asked what she would do with the profits from her seedlings she repied that she would use the increase in family income to pay for school fees for her children and "give her family a chance at a better life."
(November 6, 2015)