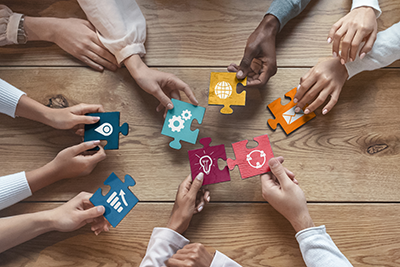 In this week's Principle 6 Newsletter, Mike Mercer invites the three young co-op leaders we met last fall back for a discussion on creating a culture of servant leadership and how it informs member experience.
"The cooperative business structure is conducive to building a culture of genuine servant leadership. In fact, the idea that the owners are the users is the foundation for organizational servant culture," Mercer writes.
While you're thinking about servant leadership, take a moment to consider how "cooperation among cooperatives" could advance this leadership model. NCBA CLUSA is on a mission to document Principle 6 collaborations across the country so we can identify trends, document best practices and share this knowledge with you—our fellow cooperators!
Share your example of Principle 6
Principle 6 Newsletter – Servant Leaders = Excellent Member Experience
January 12, 2022
"Whatever you do, do it well. Do it so well that when people see you do it, they will want to come back and see you do it again, and they will want to bring others and show them how well you do what you do." – Walt Disney, "3 Principles Disney Uses to Enhance Customer Experience," Harvard Business Review, 2-28-18
What's it like to work at REI? Our employees say, "it's where personal values and business values meet." It means working in an environment of respect, diversity, shared values and a passion for the outdoors. You work with team members who share your enthusiasm for helping more people get outside, whether you work in a retail store, a distribution center or our headquarters near Seattle. – "Life at REI," REI Co-op Website, 1-3-22
Servant leadership is a philosophy and set of practices that enriches the lives of individuals, builds better organizations and, ultimately, creates a more just and caring world. At NISC, we've found there to be specific, learned traits that help ensure employees have a mindset to serve first and lead second. – Vern Dosch, "Wired Differently," 2015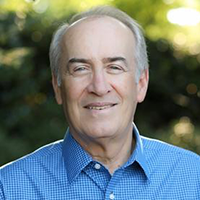 Customer experience (CX) is an outcome. Defined by those who are on the receiving end of a product or service. These days, truth about CX is instantly displayed in online product reviews and on social media. This is not a revelation to co-op leaders. Excellent CX is the stuff of competitive superiority. Poor CX eventually identifies the competitive losers. This is also not news to co-ops. In fact, most believe that member experience (shall we call it MX?) is a higher form of service aspiration than CX. The challenge is how to achieve and sustain excellent MX.
At Disney, REI and NISC, the answer would be to focus on employee experience—EX. And, for these organizations, simple employee satisfaction is necessary, but insufficient. The breakthrough comes when employees become servant leaders. No matter the role in the organization, leadership is viewed through the lens of being in service to others. The belief is that servant leaders create the best CX. At co-ops, the best MX usually comes from a culture of servant leadership.
At co-ops, the best member experience usually comes from a culture of servant leadership.
In October, we introduced three future co-op leaders: Alfredo Martinez, Christian Hartley and Savanna Givens. They agreed to provide us with their fresh perspectives on key issues from time to time. We asked them to share their thoughts on CX/MX and servant leadership.
Mike: As a consumer, share an example of great customer experience that you have witnessed. Be specific about how the experience made you feel.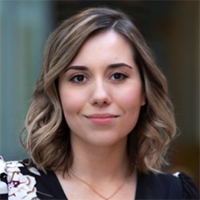 Savannah: A few years ago, I relocated to Oregon. With my moving skills being less than desirable, I arrived at my new house late into the evening and the power companies were closed. So, there I was, in a dark, empty house with no furnishings, appliances, or power—and it was my birthday to boot. Frustrated and tired, I went to a nearby hotel for the night. The woman at the front desk patiently listened to my story and the difficulties I had experienced that day; I vaguely recall mentioning my birthday. I walked up to my room and was relaxing when there was a knock at the door. A hotel employee arrived with a little tray containing a small chocolate cake and a tiny happy birthday sign. I'll tell you now—that little cake had me in tears. The women from the front desk had genuinely listened to what I had said. I felt heard, I felt special. They went out of their way to bring me a cake, and now that great hotel stay is what I most remember. Great service doesn't need to be big, luxurious and expensive; it's taking the time to show that you care about the experience of another person.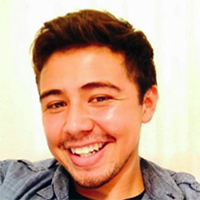 Alfredo: My good friend Antonio comes back to town every holiday season and we always make it a point to grab a meal and catch up. Southern California has unlimited food options, so I was shocked when he wanted to go to BJ's Restaurant and Brewhouse, simply because he enjoys their house root beer. Our server, Michael, had demonstrated a high level of attentiveness in a personable manner through and through. As we were leaving, he checked in on us once more to ask if he could be of further service. We politely declined and made him aware that we were just about to head out. Michael offered to-go refills on my water and Antonio's root beer.
As we walked out, I asked Antonio what he thought about the service. After taking a sip of his root beer, he tells me that he has never had a root beer to-go and was very satisfied with the experience. I left with the impression that Michael cared deeply about his patron's experiences and ensured their needs were met till departure. The word "restaurant" derives from the French verb restaurer, meaning to restore, and I felt that Michael had done just that.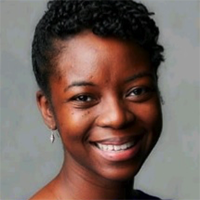 Christian: Honored to be back, and must admit I teared up at Savannah's birthday story and have added BJ's to my must visit restaurant list! My service story is a little different; it was during the height of the first wave of the pandemic. As a leader during this time, my emotions were strained, and I craved stability and normalcy. I found it in my local coffee shop. When she saw my car, Lilly the barista would begin preparing my latte. She couldn't have any idea of the stress and pressure I was facing—or that, on some occasions, I just cried in the car listening to the news before I walked in. It meant the world to me when I entered and was greeted by name and handed that hot latte in her calm way. It made me feel important and cared for. It was the one part of my life that was "normal." She's gone now—off to bigger and better things—but I'll never forget that little bit of calm before facing the chaos of the day.
Mike: How should credit unions (and co-ops) measure and monitor the member experiences that they are creating?
Alfredo: I believe it would be helpful to tackle this challenging task through an economic lens. If credit unions and co-ops seek member satisfaction, I believe it is essential to understand the member's preferences and their perception of services rendered. Take my experience in the last question as an example. Feeling indifferent about where we went, I expected good service and would have been content with that. Because our experience exceeded our expectations, we left our appreciative thoughts with a shift manager.
While typical CX/MX management programs help predict growth and give a sense of perception, they focus on profitability. This highlights an area of opportunity for credit unions specifically. Most credit union mission statements speak to improving financial well-being. Could measurements be developed around improving members' financial profiles?
Christian: Great question, Alfredo. I believe that this is tricky because we want to measure in a quantitative way, for example, my coffee experience. Is that even possible? My experience led to increased loyalty to that particular small business. That means I tell anyone who listens about Lilly and my medium vanilla cloud latte. People forget what you say, but not how you made them feel, and that goes for all members. So how do we measure? Try shopping your co-op. I would love for a C-Suite leader to walk in a branch they don't frequent and observe member experience. Think "Undercover Boss" for credit unions. Do you see a significant turnover in talent? Then talk to employees and ask about their experience. Are you seeing a large exodus from your membership base relating to services? Call and ask why. Listen to learn—not to reply—and then take action on what you've uncovered.
I would love for a C-Suite leader to walk in a branch they don't frequent and observe member experience. Think "Undercover Boss" for credit unions. – Christian Hartley
Savanna: Measuring and monitoring starts with your organization defining what a "great MX" is. The next step is ensuring your employees understand and share that vision of service. We ask about our members' experiences, but when was the last time your team asked themselves how their service was that day? Encouraging your associates to self-reflect, reviewing their service level each day, can increase accountability and keeps the focus on the mission and vision of the organization. We use Net Promoter Scores for tracking MX; imagine a similar methodology where associates can track their perspective of the same experiences. Including the measurement of the EX gives you a more complete picture of the member journey, enabling you to provide a more consistently positive MX.
Mike: What does servant leadership mean to you? How does a culture of servant leadership (or its absence) affect your enthusiasm for a career in cooperatives?
Christian: Recently, I made the heartbreaking decision to leave the credit union movement, so this question strikes a chord. It is easy to call someone a servant leader, but when actions do not follow, enthusiasm will wane. From my time as a leader in the credit union space, "servant leadership" meant to me that "I work for my team." For example, I made sure I removed every obstacle that prevented my team members from being excellent in what they did. I tried to present a clear vision to show them what was possible and what was next for the team. And I reminded them often that they brought value to the credit union, just as they were. When someone left my team, it was to another position in the credit union, which I counted as a marker of successful servant leadership. My team was excited because they saw a vision of success that included them, and they felt confident about their future. Everything we want is on the other side of service, and as co-op leaders, we would do well to remind ourselves that service starts with our members. And the path to great MX goes through our team.
Savanna: It all starts with a natural desire to help others succeed. Successful leaders always help others achieve success. Servant leaders have a clear vision of what they want their organizations to achieve, as well as the ability to anticipate and prioritize what their teams will need to achieve that goal. You're a "servant first", with the success of your team as your top priority. You actively listen to your team's ideas, empower them to achieve their professional and personal goals, include them in decision-making when appropriate, and promote a culture that values development and autonomy. The absence of servant leadership leads to the separation of our organizations from their cooperative roots. I work in a cooperative because we are defined by our service to others. Without it, we have no differentiator.
The absence of servant leadership leads to the separation of our organizations from their cooperative roots. I work in a cooperative because we are defined by our service to others. Without it, we have no differentiator. – Savanna Givens
Alfredo: When I think about servant leadership, I think about my grandfather. Through great adversity, this person remained selfless and consistent in creating conditions that empowered those around him. Witnessing and experiencing this firsthand, I define this level of service as consistency between values, ethical reasoning, and actions. As I do my best to emulate servant leadership, I have learned that it consistently requires a conscious and diligent effort.
The absence of servant leadership creates conflict for aspiring young leaders. This conflict can lead to both turnover and loss of productivity. While smaller teams within organizations may demonstrate these attitudes and practices, I have seen firsthand how commitment to servant leadership at the top can positively impact the member experience and financial results.
The absence of servant leadership… can lead to both turnover and loss of productivity among aspiring young leaders. – Alfredo Martinez
There is a direct connection between a culture of servant leadership and excellent MX. Servant leadership is more complicated than "service with a smile" and everybody taking a turn at cleaning the latrine. But, as our young friends point out, its impressions are often characterized by simple experiences. These impressions, good or bad, are shared with others quickly and passionately.
Fortunately for us, the cooperative business structure is conducive to building a culture of genuine servant leadership. In fact, the idea that the owners are the users is the foundation for organizational servant culture. In that way, co-ops are hard-wired to deliver excellent member service experiences. While the cooperative structure is ideally suited for a servant culture, only the leaders of co-ops can assure that a servant culture comes into being.
If you haven't already, I recommend reading Vern Dosch's book, Wired Differently. Servant leadership on display. Excellent MX and good financial results as a reward.
Stay tuned,
Mike