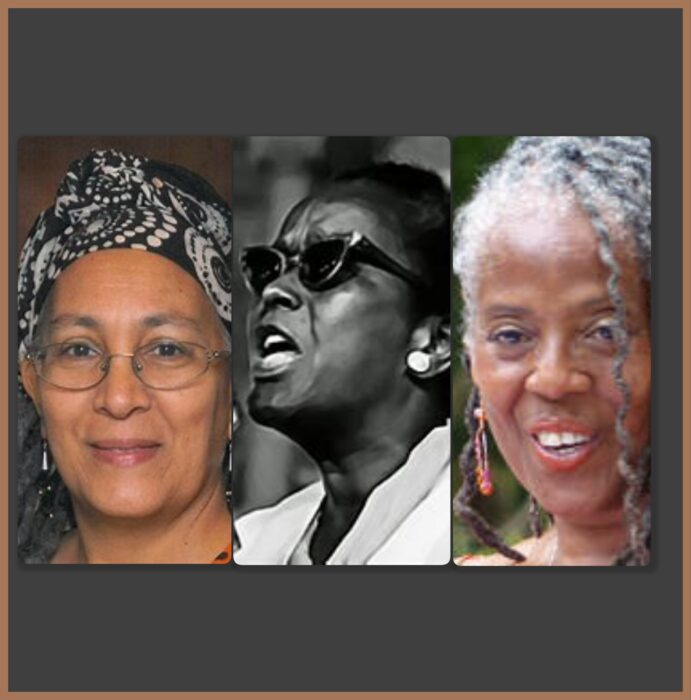 Tune in to WOL 1450 AM, 95.9 FM and WOL Live Stream September 29, 10:30 am EDT, for Everything Co-op, hosted by Vernon Oakes. This week we continue our recognition of the 2022 Cooperative Hall of Fame Inductees. Vernon's sixth commemorative interview will be with Jessica Gordon-Nembhard, Ph.D., Professor at John Jay College, and Ajowa Nzinga Ifateyo, Co-Editor at Grassroots Economic Organizing. Both are also economic social justice advocates. Vernon and his guests will discuss the Unsung Cooperative Hero Award, and its first recipient Ella Jo Baker.
Author of Collective Courage: A History of African American Cooperative Economic Thought and Practice (2014) and 2016 inductee into the U.S. Cooperative Hall of Fame, Jessica Gordon-Nembhard, Ph.D., is a Professor at John Jay College, City University of NY. She is a political economist specializing in cooperative economics, community economic development, racial wealth inequality, Black Political Economy. She is a member of the Cooperative Economics Council of NCBA CLUSA; the ICA Committee on Co-operative Research; an affiliate scholar with the Centre for the Study of Co-operatives, University of Saskatchewan; and past board member of Association of Cooperative Educators.
Ajowa Nzinga Ifateyo is passionate about cooperatives as a community economic development tool and lifestyle strategy. She has an MBA and a Masters in Community Economic Development, and also earned a degree in Mass Media Arts from the University of the District of Columbia. She is a co-founder of the Ella Jo Baker Intentional Community Cooperative, an affordable housing cooperative in Washington, DC, and was a founding board member of the U.S. Federation of Worker Cooperatives. Ajowa has a wide range of experiences on various boards, and is a long-time member of the Eastern Conference for Workplace Democracy. She also has a passion for working around internalized superiority/inferiority issues, and the role of love and spirituality in changing the world.