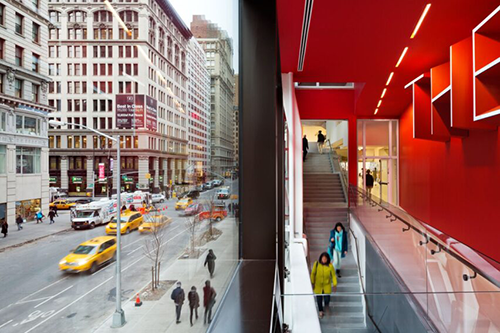 Join the Platform Cooperativism Consortium on Thursday, November 2 from 11:30 am-1:30 pm EDT for a mini-course designed to support cooperative leaders and members who seek to harness the transformative potential of generative AI within the context of cooperatives. This course will be available in English and Spanish.
Beyond technical exploration, this course will delve into the ethical dimensions of AI, offering a global perspective on crucial issues, including the often overlooked supply chains of low-paid and marginalized clickworkers in regions like Madagascar and beyond.
By enrolling in this course, you'll embark on a journey towards a future where cooperatives not only adapt to technological advancements but also leverage them as catalysts for their co-ops. This mini-course acts as a first step toward building a broad alliance that collectively explores the potential of generative AI. Join us as we pave the way for cooperatives to embrace generative AI for sustainable development.
We will provide you with the video recording and transcript of the mini-course.
By covering a wide range of topics and offering insights and best practices from experienced practitioners, this course will provide you with practical introductory knowledge that you can apply to your own agricultural operations and digital projects.
You will receive a certificate.
Full scholarships
The standard course fee is $150. Full scholarships are available to historically underserved farmers, ranchers, cooperators, cooperative developers and those working in adjacent/related sectors based in the U.S. NCBA CLUSA is partnering with the Institute for the Cooperative Digital Economy (ICDE) through our Strengthening Co-op Capacity for Historically Underserved Farmers program. Scholarship opportunities are being provided through resources from the U.S. Department of Agriculture (USDA)'s National Institute of Food and Agriculture (NIFA).
We encourage individuals or groups who have encountered barriers to accessing resources and opportunities—typically as a result of social, economic or cultural factors—and who have experienced discrimination or systemic disadvantages to apply.
If you're interested in applying for the scholarship, all you need to do is send us an email to arpa@ncba.coop and we'll take it from there!
Apply for a scholarship    Learn more about this course
MEET THE INSTRUCTORS
Felix Weth
CEO
Safiya Husain
Chief Impact Officer & Co-Founder
Teia Evans
Project Director
Strengthening Co-op Capacity for Historically Underserved Farmers
Trebor Scholz
Researcher, Author & Founding Director
Platform Cooperativism Consortium
Aman Bardia
Assistant Director
Platform Cooperativism Consortium