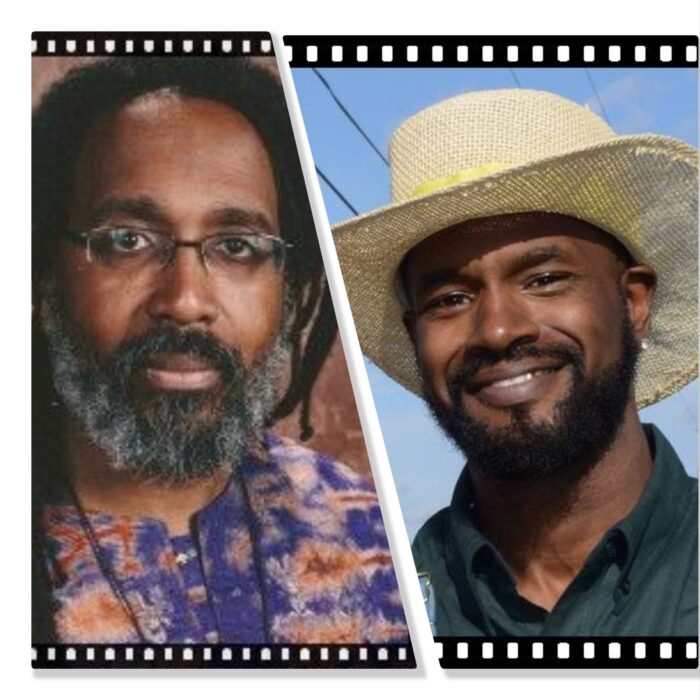 Tune in to WOL 1450 AM, 95.9 FM and WOL Live Stream September 8, 10:30 am EDT, for Everything Co-op, hosted by Vernon Oakes. This week Vernon interviews Malik Kenyatta Yakini, Director of the Detroit Black Community Food Security Network (DBCFSN), and Trevor Claiborn, Sr. Co-founder of Black Soil: Our Better Nature. Vernon and his guests will discuss the food sovereignty movement, and how cooperative food alliances, and the focus on ag marketing and food distribution has impacted communities of color.
Malik Kenyatta Yakini is an activist and educator who is committed to freedom and justice for African people in particular, and humanity in general. Yakini is a co-founder and the Executive Director of the Detroit Black Community Food Security Network, which operates a seven-acre farm in Detroit and spearheaded efforts to establish the Detroit Food Policy Council. He served as a member of the Michigan Food Policy Council from 2008 – 2010. From 2011 – 2013 he served on the steering committee of Uprooting Racism Planting Justice. He is a co-founder and on the leadership team of the National Black Food and Justice Alliance.
Malik has an intense interest in contributing to the development of an international food sovereignty movement that embraces Blacks farmers in the Americas, the Caribbean and Africa. He views the "good food revolution" as part of the larger movement for freedom, justice and equality. To that end, he has sought opportunities to educate the public.
Trevor Claiborn, Co-Founder of Black Soil: Our Better Nature is an author, musician, environmental educator, co-operative extension professional, youth program director, and public speaker. In 2017 Trevor and Ashley C. Smith co-founded Black Soil: Our Better Nature to help reconnect Black Kentuckians to their heritage and legacy in agriculture. Black Soil fosters the next generation of Kentucky Black farmers and chefs and leads efforts to address racialized disparities and barriers.
Mr. Claiborn has received awards from the Central Kentucky Diversity Consortium, the 1890' by the Kentucky Association of Environmental Educators (KAEE). Last month Trevor Claiborn Sr. and Ashley C. Smith received the Grassroots Black Leadership Award from The Lexington Black Prosperity Initiative.