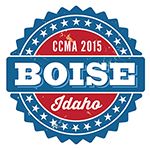 With the 2015 Consumer Cooperative Management Association (CCMA) Conference just two weeks away, NCBA CLUSA wants to thank our conference sponsors and introduce these innovative organizations to our members and supporters.
Our sponsors are ready to ensure that the attendee experience at CCMA is productive and fun. Onsite in Boise, Idaho, you'll find contests, networking events, scavenger hunts and much more courtesy of these organizations. Please take a few moments to read about our sponsors and the great work they're doing to support the food co-op sector. Click on their logos for more details.
Premier Sponsor

ECR Software provides food co-ops with end-to-end store technology including point-of-sale, reporting and analytics, inventory control and forecasting, electronic supplier integration, general ledger integration, membership management, eCoupon, eReceipt, PA-DSS certified payment processing, WIC, EBT processing, video-enabled customer display, item attribute labeling, remote kitchen printing and fresh foods scale management. At CCMA, ECR Software will offer an engaging USB/invisible ink contest and present a session on co-op member loyalty. ECR Software is utilized by CCMA co-host Boise Co-op and many others. 

Silver Sponsor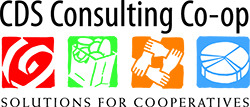 CDS Consulting Co-op specializes in helping food co-ops address governance, management, operations and participation challenges, while also supporting strong leadership development in every part of every co-op and organization with which they work. CDS Consulting Co-op played an integral role on the CCMA 2015 Conference Planning Committee.


Bronze Sponsors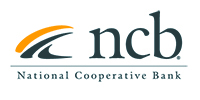 National Cooperative Bank boasts more than 30 years of dedicated service to food cooperatives, providing full-service banking to help these businesses thrive. In Boise, NCB will sponsor CCMA's welcome event at the historic Old Idaho Penitentiary, a perfect setting to kick off a conference themed "Break Through." NCB's sponsorship will highlight its continued and steadfast commitment to the Cooperative Development Foundation's Howard Bowers Fund.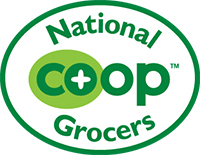 National Co+op Grocers (NCG) is a business services cooperative for retail food co-ops nationwide. Representing 143 food co-ops operating more than 190 stores in 38 states with combined annual sales of over $1.7 billion and representing more than 1.3 million consumer-owners, NCG helps unify natural food co-ops in order to optimize operational and marketing resources, strengthen purchasing power and ultimately offer more value to natural food co-op owners and customers everywhere. This year at CCMA, National Co+op Grocers is sponsoring the Cooperative Excellence Awards Luncheon.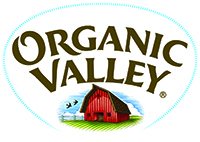 CROPP Cooperative is a family farmer-owned cooperative offering a broad range of organic products under the brands Organic Valley and Organic Prairie. Organic Valley is a regional and local brand with more than 1,800 family farmer-owners in 34 states, Canada and Australia. To complement their focus on farming with health in mind, Organic Valley will provide nutritious additions to conference breaks. Conference attendees will have the opportunity to check out Organic Valley's 10-minute presentation in the Village featuring a local farmer discussing how food co-ops can support organic farming practices.
Networking & Exhibit Sponsors

HowGood is an independent organization that researches and rates the environmental and social impact of food products. By partnering with grocers, HowGood translates its ratings on to customer-facing shelf tags. On June 12, from 9 – 11 p.m., HowGood will host a Co-op After Dark and Karaoke event for conference attendees.
NCBA CLUSA Associate Member Simply Voting offers a comprehensive and secure online voting service. They manage elections for municipalities, political parties, unions, associations, student organizations and cooperatives in more than 40 countries worldwide. Simply Voting will administer live polls throughout CCMA.

A nonprofit community development financial institution, Capital Impact Partners has since 1995 deployed $278 million in co-op financing, including the National Co+op Grocers Loan Fund, which finances the growth and expansion of natural food co-ops. Capital Impact Partners also provides practical assistance, resources and grant funding to co-op developers in the food, worker and housing sectors. Capital Impact will sponsor the CCMA Parks & Monuments Tour on June 11 from 1 – 5 p.m.


Wegner CPAs understands that cooperatives are a unique type of organization that requires specialized professional services. With a combined 65+ years of knowledge and experience, their cooperative group works with more than 60 cooperatives nationwide including food, purchasing, housing, pharmacy and worker co-ops.

Natural Products Expo East is the leading trade show in the natural, organic and healthy products industry, attracting more than 22,000 industry professionals and 1,400 exhibits to the Baltimore Convention Center. Showcasing the entire value chain of healthy products, Expo East is where co-ops can find new and innovative products shaping the future of the natural, organic and healthy lifestyle marketplace.

The top-level domain web address .coop is exclusively available to bona fide cooperatives. The .coop domain is used by thousands of cooperatives worldwide, making it the global identity for the world cooperative movement. At CCMA, .coop will show co-ops how to build value around the domain and extend a special deal for co-ops ready to renew or register for the first time.
There's still time to register and attend the 2015 CCMA Conference in Boise. Learn more and register at www.ccma.coop.