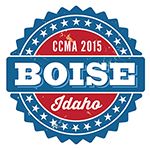 The Village at the 2015 Consumer Cooperative Management Association (CCMA) Conference was a popular destination for attendees in Boise, Idaho, who were able to meet representatives and learn about the business solutions offered by these sponsors. Please take a few moments to learn how our Village sponsors are supporting the food co-op sector below. Click on each organization's logo for additional details.
Village Sponsors

Cooperative Grocer Network is an engine for inspiration—a membership community where staff and board can develop and share best practices via a web-based collaboration platform, discussion groups, member spaces, email and library. CGN connects food co-op resources, publishes Cooperative Grocer magazine and makes grocer.coop available to the public.

For 40 years, the Cooperative Fund of New England has provided access to capital for new and seasoned cooperatives—from food co-ops to fishing co-ops and farmer
co-ops. The Fund has also provided a place for cooperatives to invest funds that support other co-ops' development.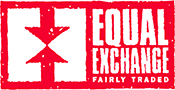 Equal Exchange is a leading importer of organic, Fair Trade products and one of America's largest and fastest-growing worker cooperatives. Equal Exchange's philosophy is to import exclusively from farmer cooperatives, in keeping with Principle 6. Based in Massachusetts, Equal Exchange currently partners with more than 50 farmer co-ops worldwide.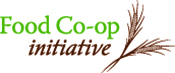 Strengthening communities through cooperation, the Food Co-op Initiative paves the way for
New Food Co-op Excellence, leading to better fed, healthier communities with local control and connections. The Initiative's purpose is to increase the number, success and sustainability of new food cooperatives delivering access to healthy food in diverse communities nationwide. Food Co-op Initiative provides information, training and technical assistance, as well as seed capital, and engages in research to blaze, maintain and improve the development path for new food coops.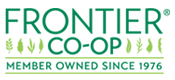 Frontier Natural Products Co-op is a wholesaler of natural and organic products, founded in 1976 and based in Norway, Iowa. Frontier sells products under the Frontier, Simply Organic and Aura Cacia brands. Products include culinary herbs, spices and baking flavors; bulk herbs and spices; and natural and organic aromatherapy products. Frontier manufactures and distributes products across the U.S. and in Canada.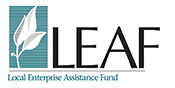 The Local Enterprise Assistance Fund (LEAF) is a nonprofit 501(c)(3) loan fund with a focus on food, housing and worker cooperatives. LEAF has been lending to food co-ops for more than two decades and recently approved loans to Lexington Coop, Hub City Co-op, East Aurora Cooperative Market, Marquette Food Co-op, Durham Co-op Market and Hendersonville Community Coop. LEAF often partners with the North Country Development Foundation and National Cooperative Bank to finance food co-ops.

The Neighboring Food Co-op Association (NFCA) is a co-operative of more than 35 food co-ops and startup initiatives in New England, locally owned by more than 90,000 members. Together, NFCA co-ops are working toward a shared vision of a thriving cooperative economy rooted in a healthy, just and sustainable regional food system and a vibrant community of cooperative enterprise. NFCA supports the success
of its member co-ops through shared marketing and educational efforts, regional sourcing initiatives and peer-to-peer training opportunities.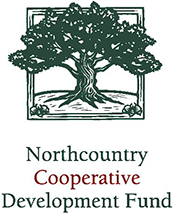 Northcountry Cooperative Development Fund (NCDF) is a cooperatively-owned community development loan fund and federally certified Community Development Finance Institution (CDFI) committed to fostering economic democracy by investing in cooperative enterprises. NCDF currently serves 175 members across more than 30 states. Since its founding in 1978, NCDF has provided more than $40 million in financing to over 800 cooperative projects, including 275 food co-op startups and expansions. Financing is available to cooperatives across the U.S. for equipment, leasehold improvements, property acquisitions, inventory and working capital.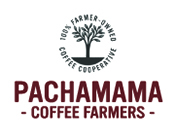 Pachamama Coffee Cooperative is a unique company that is 100 percent owned and governed by small-scale coffee farmers around the world. Pachamama represents more than 100,000 family farmers in Peru, Nicaragua, Guatemala, Mexico and Ethiopia who receive 100 percent of the profits generated from the direct sale of their best organic coffee. In 2014, Pachamama farmers earned more than $10 for every pound of coffee sold — that's five times more than Fair Trade farmers earn!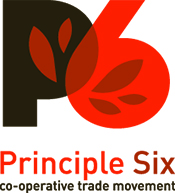 The Principle Six (P6) Cooperative Trade Movement exemplifies just and equitable trade relationships between farmers, producers, retailers and consumers rooted in cooperative principles and values. P6 is owned by and designed for grocery co-ops and cooperative food producers. P6 is the symbol of a growing consumer-supported food economy, recognizing products grown or produced locally,
or internationally, by small farmers/producers and cooperatives. P6 is a national movement guided
by shared values and three overarching criteria: small, local and cooperative. The movement is committed to increasing market access for small farmers, building cooperative supply chains and, ultimately, changing our food system. P6 supports retail co-ops in tracking, marketing and increasing the market share of small, local and cooperative products sold. P6 is a co-op owned by eight retail grocery co-ops and three wholesale co-ops.

Cooperative Management Education is part
 of the Sobey School of Business at Saint Mary's University and offers programs that cultivate a deep understanding of cooperatives, credit unions and mutuals within a globalized, online curriculum. Opportunities include a master's degree in Management: Co-operatives and Credit Unions, a graduate diploma in Co-operative Management, a bilingual certificate in Co-operative Management and various executive education courses. These programs are designed for leaders in the international cooperative community. St. Mary's students graduate with internationally-recognized credentials in cooperative management, gain an extensive network of international contacts and are equipped to immediately apply what they've learned to their home cooperative or credit union.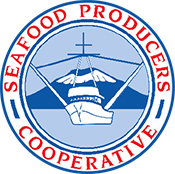 Seafood Producers Cooperative is owned by more than 550 members who fish the waters of the North Pacific. Each member-owner is a small boat, hook-and-line fisherman. What started in 1944 as a cooperative to provide halibut liver oil to vitamin companies has now become a full-fledged organization that provides premium-quality, sustainably-harvested seafood to high-end food service and retail industries worldwide. Seafood Producers Co-op is the oldest fishermen's cooperative in North America.