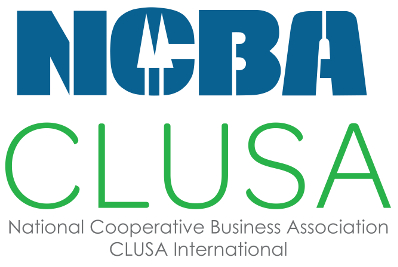 Online elections for the 2014 NCBA CLUSA Board of Directors will open August 4 and run through August 29. All NCBA CLUSA members in good standing are invited to cast their votes.  Please email membership@ncbaclusa.coop to receive VoteNet login credentials.
Elections Open August 4, 2014

The NCBA CLUSA Board brings consistent focus to the organization's long-term impact, results, purpose, and future opportunities to serve the needs of members. Board members exercise proactive leadership in policy development, collective decision-making after encouraging a diversity of viewpoints, and adhere to the highest standard of ethical conduct in all aspects of governance and leadership of NCBA CLUSA.
Candidates include: Joseph G. Bergeron, Cornelius Blanding, Linda Brockway, Carla Decker, Charles Forman, Esteban Kelly, Maria Miller, Dave Swanson, Ed Yaker and Karen Zimbelman.
Board election results are announced at NCBA CLUSA's Annual Business Meeting, held this year at the Annual Cooperatives Conference in Minneapolis, Minnesota in September.
The NCBA CLUSA Board of Directors election is handled online through VoteNet, which offers a secure and cost effective platform for election services. The online voting platform also reflects our deep commitment to social and environmental responsibility—VoteNet offers a greener and more efficient alternative to traditional paper-based balloting systems.
Meet the Candidates
Joseph G. Bergeron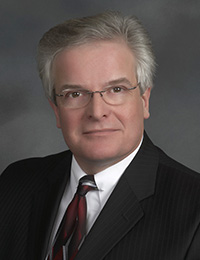 Joe has spent the past 36 years serving Vermont credit unions, largely in the role of president. During this time, he has been actively involved in connecting credit unions and other cooperative sectors.
Joe was a founding board member of the Northeast Cooperative Development Institute, as well as the Energy Cooperative of Vermont, a local energy service provider.
While chairing the Credit Union National Association's Cooperative Alliances Committee, he worked with numerous other sector representatives to explore opportunities of mutual interest.
Joe has served on the board of directors of the Credit Union National Association, representing the nation's credit unions. He is currently a member of the board of directors of the National Cooperative Business Association, building varied cooperative organizations domestically and internationally.

Cornelius Blanding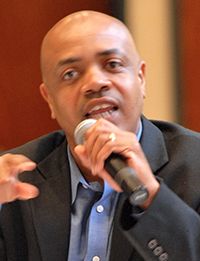 Cornelius Blanding began his career in development work as an economic development intern for the City of Miami Beach. Since then, he has gained a broad experience base encompassing rural, international and cooperative economic development.
His experiences include business development, management and marketing. He has worked as a small-business development and management consultant, manager of a $3 million revolving loan fund, domestic and international project director, director of field operations and is currently serving as the deputy executive director for the Federation of Southern Cooperatives.
Cornelius has also served and continues to serve on various boards and committees, including the National Cooperative Business Association (NCBA CLUSA), Agricultural Safety & Health Council of America (ASHCA), Southeast Climate Consortium (SECC) and the Presbyterian Committee on the Self Development of People (SDOP).

Linda Brockway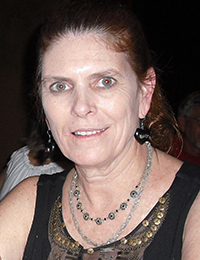 Linda Brockway is the President of Economic Consultants for Housing Opportunities (ECHO), Inc., a full-service homeownership and economic development consulting firm that works with residents, housing authorities, cooperatives, city governments, county governments, non-profit organizations, financial institutions, the United States Department of Housing and Urban Development and other organizations to develop strategic plans, self-sufficiency programs, welfare reform programs, economic development, homeownership programs and other self-sustaining programs for low-income families to support the development of affordable housing, including the development of housing cooperatives.
ECHO, Inc. has written and received more than 90 grants totaling over $7 million from grant funds. ECHO, Inc. assists non-profit organizations, cooperatives, public housing authorities and local units of government in writing grants to assist local residents.
Linda works directly as a national speaker for the United States Department of Housing and Urban Development to train and work with the agencies to provide the successful development of Section 32, successful monitoring of Section 3 and successful monitoring of Section 42.

Carla Decker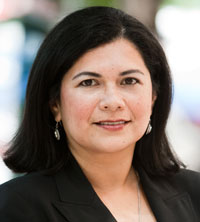 Carla Decker joined DC Federal Credit Union (d/b/a DGEFCU) as president and CEO in 2001. Traditionally an employer-based credit union, DGEFCU acquired a community charter meant to serve the Latino population in Washington, D.C.
Carla advanced DGEFCU's community charter through ACCESO, an innovative collaborative that links multiple credit unions to address the financial needs of the local immigrant and under-served community. Under her leadership, DGEFCU attained the designations of Low Income Credit Union and Community Development Financial Institution.
Prior to joining DGEFCU, Carla held various financial management and operational posts in tenures with PAHO/WHO Federal Credit Union and Transportation Federal Credit Union.
She has volunteered her leadership and skills to various committees of the MDDCCUA, the Credit Union Foundation of Maryland & D.C., the National Federation of Community Development Credit Unions, and the Institute for Social & Economic Development. Carla was a charter member of the National Credit Union Foundation's Development Education (DE) Advisory Council. She has mentored and facilitated DE leadership programs in the United States and the Caribbean.

Charles Forman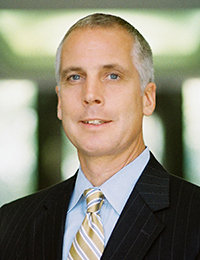 Charles Forman, executive vice president of Independent Stationers Inc., leads the office products dealer group's sales, marketing, and business development efforts through a myriad of innovative company programs and initiatives.
He is responsible for Independent Stationers' member recruiting, member relations and marketing efforts, as well as managing the organization's federal sales and office furniture programs. Charles has worked in the office products and office furniture industries for 25 years and owned an independent office products dealership.
As a current member of the Board of Directors for the National Office Products Alliance (NOPA), Charles has served on their legislative committee for 10 years and has lobbied the U.S. Congress on the benefits of supporting small business as it pertains to federal procurement and other topics of benefit to small business.
In June 2012, Charles testified before a U.S. House of Representatives Committee on Small Business, where he urged the Federal Government to look more to the cooperative business model to achieve its procurement goals, reduce administrative burden and support small business.

Esteban Kelly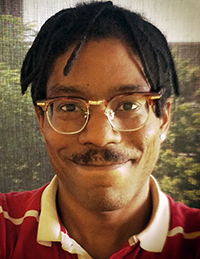 Esteban Kelly is a co-founder and Steering Committee member of the Philadelphia Area Cooperative Alliance (PACA). He works for the New Economy Coalition and is also a founder and worker-owner of AORTA, a worker co-op of educators whose facilitation and consulting strengthens cooperatives and social justice groups.
Esteban was recently appointed to the Philadelphia Mayor's Food Policy Advisory Council. He also serves as an advisor to many national and community-based organizations committed to food justice and community economic development.
Formally introduced to cooperatives through his experience in student co-op housing, Esteban has served on many cooperative boards, including NASCO, the Democracy at Work Institute, the U.S. Solidarity Economy Network, the U.S. Federation of Worker Cooperatives, Mariposa Food Co-op, CDF and NCBA CLUSA.
In 2005, he was a youth delegate at the ICA meeting in Cartagena, Columbia, and in 2011 he was inducted into the NASCO Cooperative Hall of Fame.

Maria Miller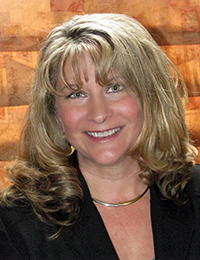 Maria Miller serves as executive director of the National Farmers Union Foundation (NFUF). In this capacity, she oversees day-to-day operations and is responsible for the foundation's achievement of its mission and financial objectives.
Maria manages the development and implementation of educational outreach programs for farmers and ranchers of all ages, and for rural residents, consumers and other audiences who share a vested interest in agriculture and cooperatives.
She serves on the National Farm to School advisory board and its executive and governance committees. She is also on the advisory panel for the Farmer Veteran Coalition. Maria was recently appointed to the USDA Beginning Farmer and Rancher Advisory Committee.
Maria built a beginning farmer program to enhance the organization's adult education program. Additionally, she designed a national women's conference to teach risk management skills and encourage women to pursue leadership roles on boards such as those for farm organizations and cooperatives. She also oversees a national cooperative education conference for college students.

Dave Swanson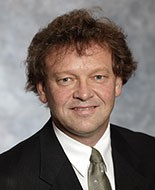 Dave Swanson is a partner in Dorsey & Whitney LLP's Corporate practice group; chair of the Agribusiness, Cooperatives and Electric Associations practice group; and co-chair of the Project Development and Finance practice group.
For 25 years, he has focused on organizational issues, financing and transactions for energy project participants, agricultural and rural electric cooperatives, as well as cooperative financial institutions.

Ed Yaker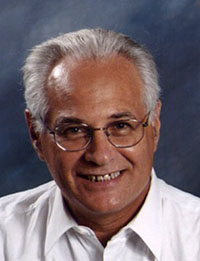 Ed was born, raised, and has lived at Amalgamated Houses, the nation's oldest limited equity housing cooperative, for all but a few years.
First elected in 1977, he is in his 34th year on the Amalgamated Houses Board, 25 of which he spent as president. Ed is currently board treasurer.
He also serves as co-chair of the Coordinating Council of Cooperatives (CCC), comprised of leaders of housing co-ops associated with the United Housing Foundation. CCC meets monthly, except during summer, to share information and solve problems shared by housing co-ops.
Ed participated in the first year of NCBA CLUSA's "Future Co-op Leaders" program. He received NCBA CLUSA's "Honored Cooperator" Award in 1994, bestowed by the Amalgamated Housing Board and CCC. Ed served on NCBA CLUSA's Board of Directors from 2005 to 2008.
He also served on the boards of the National Association of Housing Cooperatives and the United Housing Foundation. He was a member of the advisory committee of the CDF Co-op Innovation Fund. In May, Ed was honored by NCB with the "Spirit of Cooperation" Award.
Ed is a retired New York City math teacher.

Karen Zimbelman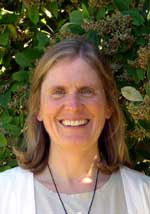 Karen Zimbelman is National Cooperative Grocers Association's Director of Development Services.  She has worked with co-ops at the local, regional, and national level since 1980.
Karen was founding executive director of Cooperative Grocers' Information Network and two regional associations, establishing supply agreements, promotions, trainings, audits, etc.  She was editor of Association of Cooperative Educators' newsletter, wrote How to Start a Food Co-op, The Ownership Toolbox, and numerous articles and books for co-ops and credit unions.  She provided training to co-op boards for 20 years.  In 1994, she was presented the Cooperative Service award and in 1999 was recognized for contribution to co-op education.
Karen has a Master's degree from University of Michigan; her thesis won the Glenn Anderson award for consumer co-op research.  She has extensive co-op and credit union board and committee experience.  She lives in Eureka, California with her husband, Chris Copple, retired manager of a worker co-op.