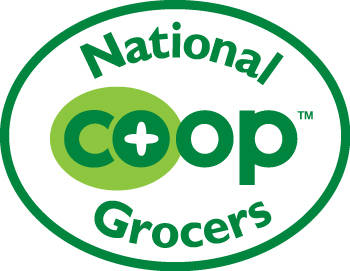 For the National Cooperative Grocers Association (NCGA), the New Year brings a new name. On January 2, the organization announced its new brand identity and name, National Co+op Grocers (NCG). According to the press release, the changes better represent the organization's role as a business services cooperative owned by more than 140 retail food co-ops working together to grow the cooperative economy and serve more people in more communities across the United States.
Since 1999, NCG has been working on behalf of its member and associate food co-ops to strengthen purchasing power, optimize operational and marketing resources and ultimately offer more value to food co-op owners and shoppers. As the natural foods industry continues to evolve and grow, NCG recognizes that it must do the same.
"NCG is a not typical trade association, which often focuses on public relations, marketing and networking services for its membership," said Robynn Shrader, CEO. "Although we do provide these services to our co-ops, we also negotiate purchasing contracts, execute national promotional strategies and offer a wide range of development services through our subsidiary Development Cooperative (NCG DC). Our role is really more that of a virtual grocery chain."
"Whether advocating for food policies in Washington, D.C. or helping the banking community understand the cooperative business model, identifying as National Co+op Grocers helps us better reflect our relationship to our co-ops and our shared purpose," Shrader added. "Although the name, look and feel is new, our commitment to being a dynamic and transparent organization with clear and meaningful ways for our co-ops to participate remains the same."
National Co+op Grocers (NCG), founded in 1999, is a business services cooperative for retail food co-ops located throughout the United States. NCG helps unify food co-ops in order to optimize operational and marketing resources, strengthen purchasing power, and ultimately offer more value to natural food co-op owners and shoppers everywhere. Our 143 member and associate co-ops operate more than 190 storefronts in 38 states with combined annual sales of over $1.7 billion. NCG is a winner of the dotCoop Global Awards for Cooperative Excellence and a Certified B Corporation. Click here to find a map of NCG member and associate co-ops. To learn more about food co-ops, visit www.strongertogether.coop.