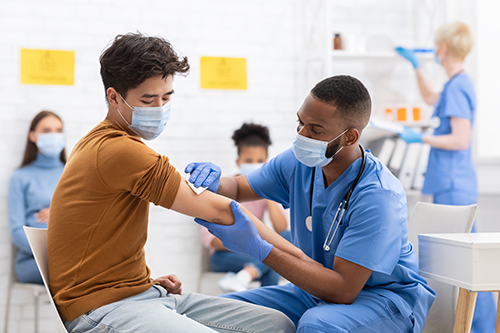 Ahead of tonight's State of the Union address, the National Cooperative Business Association CLUSA International (NCBA CLUSA) joined more than 80 other global health, humanitarian, development and private sector organizations urging the Biden Administration to ask Congress for "additional and robust" emergency supplemental funding that reflects the reality of global needs in response to COVID-19.
"The length and severity of the pandemic means that previous United States government resources for the global COVID-19 response are all but expended," the group wrote in a February 28 letter. "Countries, communities and families are desperately in need of our support and are looking to the United States for leadership."
The letter warns that, according to the U.S. Agency for International Development (USAID), there are only a few weeks of funding left, after which no additional U.S. resources will be available to deliver vaccines or address "the increasingly alarming global hunger and humanitarian situations."
World Bank reporting indicates that more than 80 million people globally have been plunged into extreme poverty during the pandemic, and additional shocks are expected to further exacerbate the pandemic's impact.