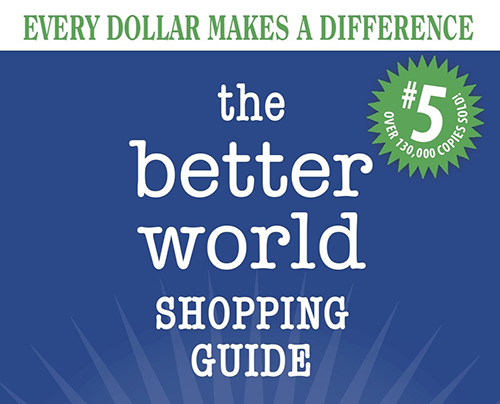 Three cooperatively-run businesses, two of which are NCBA CLUSA members, achieved the highest possible company rating in the 2015 edition of The Better World Shopping Guide. Equal Exchange, Organic Valley and Divine Chocolate each earned an A+ rating and were listed among the "20 Best Companies On the Planet."
Equal Exchange, a Fairtrade worker-owned cooperative and NCBA CLUSA member, was rated Number 5; farmer-owned NCBA CLUSA member Organic Valley came in at Number 7; and Fairtrade chocolate supplier Divine Chocolate was ranked Number 20.
The Better World Shopping Guide rankings are based on overall social and environmental records culled from 50 nonprofit, governmental and private sources representing more than 20 years of data collection. The guide rates the products and services of more than 2,000 companies by evaluating their impact on human rights, environmental sustainability, animal protection, community involvement and social justice.
According to Better World Shopper, the book aims to turn grocery lists into powerful tools for change and is the only comprehensive guide available for socially and environmentally responsible consumers.
To learn more, visit betterworldshopper.com.