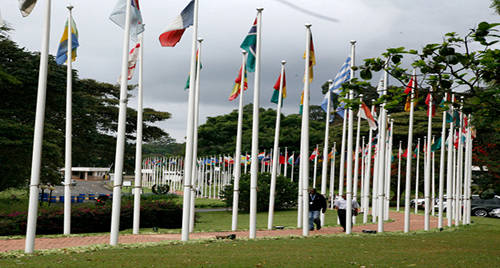 The United Nation's annual Expert Group Meeting and Capacity-Building Workshop will convene diverse speakers to discuss the role of cooperatives in sustainable development at local UN headquarters in Nairobi, Kenya, from December 8 to 10.
The event is an opportunity to exchange ideas on how cooperatives are helping to build sustainable societies around the world, as well as build the capacity of cooperative leaders and trainers in Africa.
The international community is currently mapping out the Sustainable Development Goals, which will comprise the UN's post-2015 development agenda. The implementation of these goals includes the input of all stakeholders, including cooperatives, which have demonstrated their ability to empower people, protect the planet and deliver inclusive, sustainable development.
NCBA CLUSA president and CEO Michael Beall will participate in sessions on December 8, 9 and 10. He is expected to speak about international policies that governments should apply and co-ops can promote to enhance the contribution of cooperatives to economic development. Beall will also update the UN on NCBA CLUSA's programmatic work in Africa.
An initiative of the Division for Social Policy and Development in the United Nation's Department of Economic and Social Affairs, the event is a major contribution to the promotion of the formation and growth of cooperatives in the context of sustainable development.
The results will serve to raise awareness of how best to leverage the cooperative model as a viable means of sustainable living.