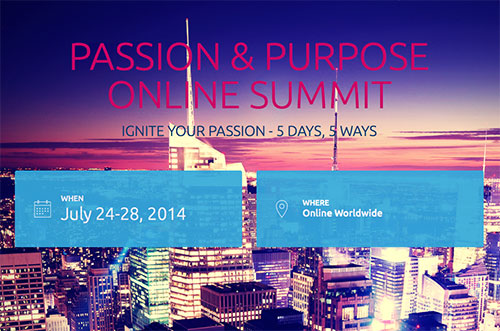 The first Passion & Purpose Online Summit will convene 20 diverse speakers who will share motivating stories and life experiences via live webinar July 24 to 28.
Called "Ignite your Passion: 5 Days, 5 Ways," the summit asks speakers to represent themselves and their topic in a way that reflects both the passion and purpose of their brand.
The format includes a 30-minute presentation by each speaker about a life experience or story that best reflects his or her passion and purpose. Each presenter will close by offering five tangible action items or lessons learned that audience members worldwide can apply in their own lives as they discover, live or share their passion and purpose.
NCBA CLUSA CEO and President Mike Beall will speak on July 28.
Passion & Purpose is sponsored by EscapeArtist International, an online publishing company, and YoPro Global, a social community of young professionals seeking success in their careers and life. The mission of Passion & Purpose is to create communities of up-and-coming and experienced professionals that intersect to share common interests as they explore their passion and purpose together.
—Click here to reserve your tickets.