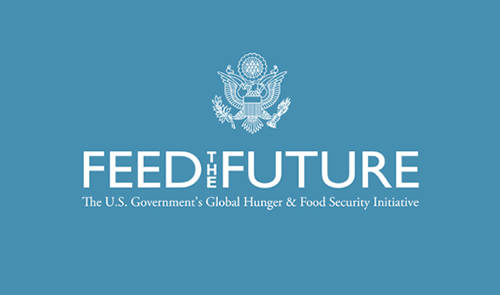 NCBA CLUSA is pleased to invite its members and supporters to attend a briefing hosted by the House Committee on Foreign Affairs to promote the need for a global food security strategy. The briefing will be held on Monday, December 8 from 2:00 to 3:30 p.m. in room 2200 of the Rayburn House Office Building. Light refreshments will be served.
As a co-host, NCBA CLUSA will showcase its positive impact on the ground in tackling food insecurity, malnutrition and poverty, and share success stories highlighting the Nutrition-Led Agriculture (NLA) strategy being supported through USAID's Feed the Future program. With participation from local and international partners, NLA is creating demand for and access to agricultural markets that engage smallholder farmers and producer organizations, increasing their incomes, boosting the rural economy and local private sector, improving the nutritional status of women and children and empowering women to make decisions that benefit their households and communities.
The briefing will also highlight why government support for these efforts is needed as part of a broader global food security strategy as outlined in H.R. 5656, the bipartisan bill that would authorize a comprehensive, strategic approach to help alleviate global poverty and hunger in developing countries and enhance food security. This whole-of-government initiative, led by USAID, leverages resources provided by national governments, non-governmental and faith-based organizations, private-sector enterprises, universities, research institutes, cooperatives and local communities to maximize efficiency and impact.
In addition to bill sponsors Rep. Chris Smith (R-NJ) and Rep. Betty McCollum (D-MN), speakers at this event include Amy Coughenour, Chief Operating Officer at NCBA CLUSA, Chris D'Aiuto, a recently returned USAID-funded Farmer-to-Farmer volunteer, and invited representatives from the U.S. Agency for International Development.
To RSVP, please send an email to vbunker@ncbaclusa.coop.