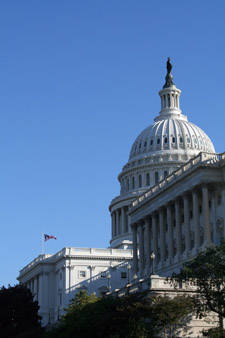 This week The National Cooperative Business Association CLUSA International (NCBA CLUSA) has requested $26,630,000 for the Rural Cooperative Development Grant (RCDG). This bill assists individuals or entities in the startup, expansion or operational improvement of rural cooperatives and other business entities. Grants are awarded competitively on an annual basis to Rural Cooperative Development Centers who in turn provide technical assistance to individuals and entities. NCBA CLUSA is working in partnership with Cooperation Works! to preserve this vital funding.
This request has been submitted ahead of the deadline for the Representatives in the US House to make their appropriation requests by March 31, 2014. Attached is the language proposed and the exact funding line that needs to be referenced.
The language submitted and background information on the current status of the RCDG program can be found here.
As the leading voice for the nation's cooperative industry representing over 29,000 cooperative businesses across the country, the National Cooperative Business Association (NCBA) expresses its strong support for the Rural Cooperative Development Grant (RCDG) program and encourages the committee to support it through our requested appropriations levels in FY 2015 and beyond that will continue to allow cooperative development centers to operate and further expand its reach into more rural communities to provide the types of technical assistance to cooperatives that allow for economic growth and job creation. In addition, our request calls for initial funding of a new interagency working group that was created in the recent Farm Bill and which is to be coordinated and chaired by USDA. This funding would help to further efforts to foster cooperative development and ensure coordination with Federal agencies and national and local cooperative organizations that have cooperative programs and interests.