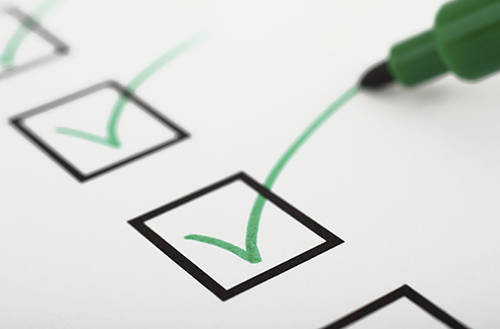 (August 24, 2015)
NCBA CLUSA's VP of Advocacy Alan Knapp and Director of Communication John Torres unpacked the results of a survey of more than 1,000 Americans during a webinar last week called, "Consumer Knowledge and Perception of Co-ops."
Based on the results of the first public opinion survey on cooperatives in more than a decade, the webinar revealed data critical to the growth, visibility and impact of the cooperative movement in the U.S.
The survey, conducted by ORC International in April, reveals that Americans rate member-owned co-ops higher than for-profit businesses in each of the following value indicators—often by margins of 15 – 20 percentage points—despite slim overall knowledge of the co-op business model:
• Have the best interest of the consumer in mind
• Run business in a trustworthy manner
• Committed to/involved in their communities
• Committed to the highest quality of service
• Offer fair, competitive prices
• Can be counted on to meet customers' needs
• Provide products/services of high value
For-profit businesses scored higher only in the "offer customers more choices" category, and only by 5 percentage points. The survey results assume a 3 percent margin of error, with a 95 percent confidence level, Knapp told webinar participants.
Of the respondents, only 25 percent identified as co-op members, but when counting respondents who said they belong to a credit union, utility co-op or mutual insurance company, the number rises to 43 percent.
Still, "well over half of the people surveyed said they don't belong to a co-op, yet they think co-ops are highly valuable in the marketplace," Knapp said. "I think the key takeaway here is that while awareness level is still very low, consumer confidence is high, so how do we bridge that gap? I think we use this value proposition to drive better awareness and more understanding of what co-ops are and do."
Questions based on gender, age, region, race/ethnicity, household income, household size, number of children and education level were critical in revealing the demographics of co-op membership. The survey indicates that consumer knowledge and understanding of co-ops is the narrowest among young adults, low-income households and people of color—groups Knapp and Torres said the co-op community must make a better effort to serve.
Familiarity with the organization and philosophy of cooperatives and co-op membership grew as education, household income and age increased. The survey found that most co-op members are age 65+, college educated and earning more than $100,000 per year. They were also largely white and mostly concentrated in the Midwest and South.
Thomas Bowen, NCBA CLUSA Former Director of Membership and webinar moderator, said that while surveys provide significant data, the numbers alone don't suggest a clear path forward.
"What should we do with the data? I think the answer is, telling our story. We say this on every webinar, but it's so important to share the changes in communities because of co-ops," Bowen said.
Torres agreed, adding that surveys such as this one help co-op members and supporters avoid misdirecting those stories. "I think we often end up telling our story to people who already recognize the co-op difference. Surveys like this one allow us to identify the key audiences we really need to work on reaching, focusing our efforts to have the greatest impact."