NCBA CLUSA is pleased to welcome to Washington, D.C., five youth participants who are attending the 2015 Annual Cooperatives Conference on scholarships from the CHS Foundation.
The scholarship recipients and first-time conference attendees are Annie McShiras, director of Development & Strategic Growth for The Working World; Chiji Ochiagha, executive director of the Santa Barbara Student Housing Cooperative; Harrison Topp, director of Membership & Co-op Development for the Rocky Mountain Farmers Union and a producer for Arkansas Valley Organic Growers; Roberta Giordano, development associate at UC Berkeley's Student Environmental Resource Center; and Zenryo Cleveland Trenholm, director of Development for the California Student Sustainability Coalition.
These youth participants were chosen from candidates provided by the North American Students of Cooperation (NASCO), the U.S. Federation of Worker Co-ops, CoFed, the U.S. Cooperative Youth Council and the Rocky Mountain Farmers Union. With support from the CHS Foundation, NCBA CLUSA looks forward to connecting these young cooperators with cooperative leadership.
Profiles of each scholarship recipient, along with some of their responses from the scholarship application process, follow.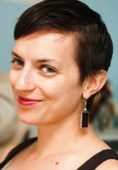 Name: Annie McShiras
Email: annie@theworkingworld.org
College or University: Scripps College
Degrees earned: B.A., Honors Politics/International Relations, Scripps College, 2008. Magna Cum Laude.
Awards received: Best Honors Thesis in Politics/International Relations at Scripps College in 2008 "From Zapatista Cooperatives to Argentine Recovered Factories: Towards Envisioning a 'Solidarity Economy' in Latin America and Worldwide"
Hobbies & interests: Food politics, traveling, cooking, reading, researching & writing, speaking Spanish, dancing.
Role: Director of Development & Strategic Growth at The Working World
Give us your 30-second elevator pitch for "The Co-op Difference:"
Seven years after the worst financial crisis in the U.S since the Great Depression, communities continue to suffer. Wealth inequality is at some of its highest levels, and growing more rapidly than in any other industrialized nation. The people who have been hit hardest by the economic crash are women, people of color, young people and immigrant communities. But what if those same communities, instead of being victims of an unfair economic system, were instead owners and change-agents of a new system? Worker cooperatives, also known as worker-owned businesses, represent an innovative alternative to more traditional business structures. All members of a cooperatively-run business share the labor, decisions, responsibilities, profits and ownership shares. The result is a business that brings democracy squarely into the workplace, giving workers ownership and real control over their livelihoods. As a model based around member desires and needs, worker cooperatives are also deeply rooted in communities, growing out of and, in turn, nurturing and building wealth in the neighborhoods that surround them.
What is one way that older "established trade associations" in the co-op space can better engage with youth participants?
I think that the best way the current older "established trade associations" can engage with youth participants is to show that these same cooperative institutions play a relevant and compelling role in helping to solve the biggest challenges that youth currently face. I believe those challenges are student debt and climate change, but there are also many other problems that cooperatives have the potential to solve if their leadership were more proactive in involved youth participants. The first step would be to invite youth to help make decisions about these institutions by offering them seats on the board or involvement in committees that make decisions. It would also be important that these institutions offer these leadership opportunities particularly to youth of color—the youth movement is very diverse, and it is time that the cooperative movement also reflected the diversity of this country.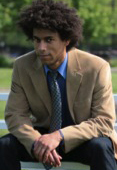 Name: Chiji Ochiagha
Email: chiji@sbcoop.org
College or university: Pomona College
Graduate program: University of Minnesota
Degrees earned: B.A. Environmental Analysis with Biology Emphasis, M.S. Geology
Awards received: National Science Foundation grant recipient. Mellon Foundation grant recipient. University of Minnesota Department of Geology and Geophysics grant recipient. Sigma Xi award for excellence in scientific research.
Hobbies & interests: Harp, martial arts, hiking, backpacking, camping, cooking, baking, archery and computer games.
Role: Executive Director of the Santa Barbara Student Housing Cooperative
How did you acquire a knowledge of, and interest in, cooperatives? What support did you have or wish you had?
As a child, I was exposed to cooperatives in the form of credit unions by my parents. At the time, I did not comprehend a great deal about what made cooperatives different from other businesses. Though I was broadly aware of the presence of cooperatives, it wasn't until graduate school that I actively began to seek them out. As a graduate student, I wanted to find a community of similar people to live among. Through my searching, I found a housing cooperative. Once I became a member of the housing co-op, I rapidly learned about all other manner of cooperatives and became a member in additional co-ops. As I learned more, cooperatives appeared to be the great balancers of economic, social and environmental justice. I only wish the depth of my exposure to cooperatives had been deeper when growing up.
Is there something specific that you would like to learn more about during Co-op Week or bring back and implement in your co-op and/or the youth movement?
I would like to return to my co-op and community with partnerships connecting different sectors of cooperatives. I would also like to return with the ideas of the other youth I meet at the conference, as well as the wisdom and experience of those who have been in the movement for cooperation before my time. Having the opportunity to share in conversation with others I may meet during Co-op Week, I hope to learn much from all those who attend as presenters and speakers. I am particularly interested in learning more about cooperative business associations; my home co-op is active in a local chapter that is looking for ways to become more effective. By attending the conference, I will have the opportunity to speak with the experts.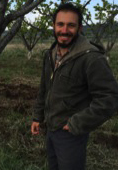 Name: Harrison Topp
Email: harrison.topp@rmfu.org
College or university: New York University
Degrees earned: BFA double major Film/TV production and Anthropology
Awards received: Recognized as "Local Foods Hero" by LiveWell Montezuma; honored with an "Exceptional Leadership Award" by the Colorado State Grange
Hobbies & interests: Woodworking, reading out loud, foraging for wild foods.
Role: Director of Membership & Co-op Developer at the Rocky Mountain Farmers Union, and producer for Arkansas Valley Organic Growers
What is an "emerging co-op leader" and can you describe the qualities or skills you believe this person should possess?
An emerging co-op leader is one that understands that true, informed democracy has a place in commerce, society, business development and education. This person needs to have the skills to engage with diverse stakeholders, understand how to nurture the needs of the many and effectively create goals and plans of action. The co-op leader is a skilled facilitator who is sensitive to the idiosyncrasies that can arise in a group setting. The leader's ability to effectively manage a meeting can make or break a co-operative, and he/she needs to know how to stay on track while letting the group drive the conversation, interjecting only with valuable and concise commentary. At the same time, the co-op leader needs to be able to rally a group with passion and diligence.
What is your "big idea" that would help the cooperative movement better position itself as a more visible and accepted part of the mainstream economy?
Youth and adult co-operative education is vital to changing the societal perception of co-ops. In my experience, any serious engagement, either experientially or intellectually, with the co-op model shows it to be the most fair and potentially rewarding way to operate a business. Youth can engage with basic co-op principles, while adults can be shown how businesses and communities that integrate co-ops thrive. These educational opportunities set a new baseline for understanding commerce. It is that shift in the baseline that will make the co-op a more commonplace idea and impact the way businesses and services are operated from the very start.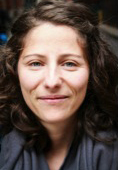 Name: Roberta Giordano
Email: giordanorobie86@gmail.com
College or university: UC Berkeley, 2014
Degrees earned: B.S. Society and Environment
Awards received: Chancellor's Advisory Committee on Sustainability (CACS), University of California Berkeley 2015
Hobbies & interests: Hiking, reading, backpacking, responsible investment and policy advocacy for advancing environmental justice, cooperative development and youth start-ups.
Role: Development Associate at UC Berkeley's Student Environmental Resource Center
In your opinion, why aren't co-ops a better-understood business model and democratic philosophy by mainstream U.S. consumers, educational institutions and communities?
Cooperative business models are not taught in most U.S. academic programs, thus preventing young entrepreneurs from further exploring this successful alternative economic model. Additionally, we live in a social and economic system grounded in competition and individuality that denigrate values of cooperation and equality.
Furthermore, the misconception that every idea that does not resonate with free market capitalism has already been explored and has failed further marginalizes the cooperative movement.
How did you acquire your own knowledge about, and interest in, cooperatives? What support did you have or wish you had?
The first time I heard about cooperatives was during an undergraduate course on political ecology at the University of California, Berkeley. My professor briefly introduced the class to the concept of cooperative enterprises as tools for equally redistributing surplus value and owning the means of production. Intrigued by this concept, I began to do research on my own about the concept of cooperatives and learned about the history and development of cooperatives across the world. I realized that the cooperative model is extremely successful in many countries including Italy, my home country. Throughout my research, I discovered local cooperatives and local youth organization actively involved with the movement and decided to become more involved. In the process of learning more about co-ops, I did not receive any support from my Alma Mater, but had to rely instead on non-traditional educational tools.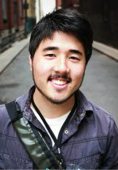 Name: Zenryo Cleveland Trenholm
Email: zenryotrenholm@gmail.com
College or university: UC Berkeley, 2013
Degrees earned: B.S. Conservation and Resource Studies; Cooperative Business Development
Hobbies & interests: Regenerative economic development, fossil fuel divestment and reinvestment, and youth start-up incubation.
Role: Director of Development at the California Student Sustainability Coalition
What is the biggest challenge youth in America face today that inspires you to get involved and work to effect change?
Climate change is our most challenging threat, but also our greatest opportunity. We must replace the old extractive and exploitive systems with a regenerative and equitable economy, and I believe that cooperatives play a critical role in this as they are models for community resilience, democracy and value-driven enterprise. Having worked in sustainability activism for the past six years, I've learned that the roots of climate change are found in the center of our local communities. It is in their wealth and well-being that we can measure our progress and identify the ingrained patterns that continue to perpetuate cycles of inequity and exploitation. Adaptation to climate change requires redesigning our economic relationships internal to the business and external in relation to the overall economy and planet. I am inspired to work towards providing youth access to tools and solutions that will spur the incubation and acceleration of a new economy.
What is your "big idea" that would help the cooperative movement better position itself as a more visible and accepted part of the mainstream economy?
The cooperative business model and cooperative economics are not taught as subjects in most U.S. undergraduate programs. I am working with a team to advance a national campaign and program to disseminate and establish cooperative education programs on university campuses to address a systemic lack of awareness and understanding of the cooperative model. We plan to work with student organizers and faculty across the nation to develop innovative and place-based curriculums that educate their greater communities on the history and significance of cooperatives and how they can be tools for building sustainable, resilient and socially just communities. Our ultimate vision is to leverage these student-led programs to create the demand and impetus for formal academically sponsored courses that provide mentorship, incubation and acceleration support services for cooperative entrepreneurs.