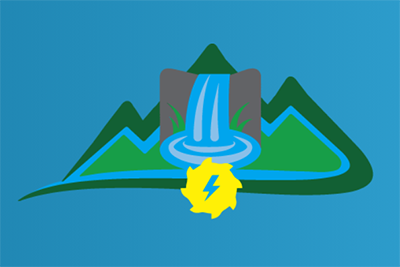 In 2019, the Cooperativa Hidroeléctrica de la Montaña, or Hydroelectric Cooperative of la Montaña, became Puerto Rico's first rural electric cooperative. It has the potential to serve nearly 61,000 people living in the rural municipalities of Adjuntas, Jayuya and Utuado in the island's rural central mountains. The co-op's mission is to provide stable and renewable energy to rural communities that suffered greatly from prolonged power outages after Hurricane Maria.
To provide this power to rural residents, the co-op is seeking to gain control of the state-run energy assets in the region, mainly three hydropower plants and the power distribution system. The co-op is also planning to build out a distributed solar generation network coupled with battery storage for its communities starting this year.
Residents in the co-op's region continue to experience large energy insecurities that expose many underlying energy injustices. Due to their remoteness, and the sheer amount of damage to the energy infrastructure from Hurricane Maria, these communities were left on their own with unstable, if any, electricity. By taking control of the region's energy assets, the co-op could provide badly needed economic development opportunities, in a region where the median annual household income is $14,600 and 58 percent of residents live in poverty. Puerto Rico's historically high electric prices—twice the U.S. average—coupled with an inefficient housing stock in rural areas, result in high energy burdens for these communities. The co-op's strategy will help low- and medium-income residents lower their high energy burdens (up to 13 percent of their income is spent on energy—ten times the U.S. average) and increase their resilience options.
"PREPA [Puerto Rico's utility] is a government monopoly which controls the island's energy production and distribution. In Puerto Rico due to the political appointment process, this means that a high percentage of company officers are political appointees who are more interested in politics than on PREPA's mission," said C. P. Smith, Executive Director and founder of Unidos por Utuado, a nonprofit that helped establish the co-op. "This has led to disinvestments in energy infrastructure—particularly in rural areas—and in energy generation facilities. Because of these actions, and their continued disinterest in investing in renewable energy, PREPA is not a good partner for Puerto Rican people in the future."
Advancing Locally Produced Renewable Energy Generation in Rural Areas
The Cooperativa Hidroeléctrica de la Montaña is working to expand community resilience, increase renewable energy access, and foster local workforce development. To increase local resilience, the co-op will help residents invest in up to 5 MW of distributed solar energy installations, coupled with energy storage devices, through the Resiliencia Energética Fotovoltaica Comunitaria (ReEnFoCo) project. The $12 million project will enable residents to finance battery-integrated rooftop solar energy systems that generate and store onsite solar power, critical for a region subject to frequent blackouts. These rooftop photovoltaic systems on small-business and community center buildings represent "centers of resiliency." Following consultations with the communities, these systems would be located in strategic locations where residents typically meet in an emergency, such as a grocery store, a community center, or a school. These Centers of Resiliency would have a continuous supply of energy thanks to the ReEnFoCo program and would give families access to fresh food, services, and materials even in extreme weather. To increase the amount of power stored at these locations, batteries will be oversized so that a 25-kW solar array, for example, will be coupled with at least that much storage capacity to provide energy during outages
"These resilience centers will help residents feel connected psychologically to the 21st century, helping these communities reduce the trauma of being left without electricity for months on end," said C.P. Smith.
The co-op also hopes to redevelop three existing hydroelectric plants in the island's mountainous region through a project called Hidroenergía Renace. The cooperative, working in partnership with an international energy engineering group (including Siemens, American Energy Services, Voith, and The Southern Company), is in the running to acquire, update, commission, and maintain these hydroelectric plants. Built in the 1940s, they have fallen into disrepair due to lack of maintenance. The lakes have filled with sediment, for example, reducing the flow of water through the turbines. Once acquired, the co-op plans to dredge the lake and repower the turbines, which will be performed by the engineering group. This will increase total peak generation from six megawatts presently to as much as 50 megawatts, enough to provide clean power for an additional 40,000 homes. The hydropower redevelopment will generate surplus energy, creating an economic development engine, while also incentivizing businesses and industry to return to the region.
However, the positive economic impacts of these solar energy and hydropower investments may not entirely benefit local communities unless steps are taken to train the local workforce. Because of a lack of skilled workers in these rural areas, San Juan-based contractors will likely relocate temporarily to the region to take many of the good-paying jobs installing the solar panels and redeveloping the hydropower plants. Should these workers also handle maintenance and continued operations, the cycle of poverty in these rural communities would be reinforced. To avoid this, the co-op is working to train a team that would assume the operation and maintenance responsibility for the hydroelectric plants and the 1,250 planned installations of rooftop PV systems. In conjunction with National Rural Electric Cooperative Association (NRECA) Education Centers, the training will allow local women to gain these technical skills, creating stable and well-paying local jobs.