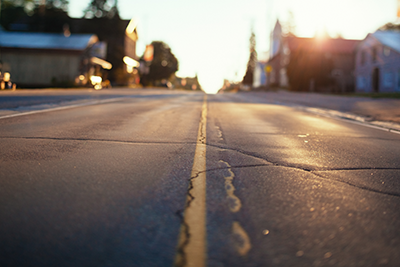 The Small Business Administration (SBA) recently submitted its long-awaited report to Congress on alternatives to enable co-ops to access its financing. Unfortunately, this report indicates that SBA does not intend to move forward with an alternative to the personal guarantee requirement.
In the report, SBA states that each alternative to a personal guarantee requirement that was offered during SBA's listening session does not satisfy the Administration's existing requirements. Instead, SBA says the Administration will "continue to educate the public… and promote better understanding of [SBA] programs." While this report is a setback to the progress made by the Main Street Employee Ownership Act, NCBA CLUSA and the co-op community will continue to advocate for this law to be implemented as Congress intended—a directive for SBA to enact an alternative to the personal guarantee requirement for cooperative businesses.
You can read the full report here.
SBA was required to submit this report by the Main Street Employee Ownership Act, which was signed into law by President Trump in 2018. This law made strides in improving access to SBA loan programs and financial products for co-ops and Employee Stock Ownership Plans (ESOPs).
SBA requires a personal guarantee on SBA products in the event that the owner(s) of a business cannot repay the loan. The shared ownership structure of a cooperative business makes this requirement nearly impossible to fulfill.
To meet the requirements of the report, SBA held two listening sessions to consider alternative approaches from stakeholders. At the first listening session, held in Washington, DC, NCBA CLUSA president & CEO Doug O'Brien explained the cooperative difference and supported alternatives to the personal guarantee requirement. You can read more about the first listening session and O'Brien's full statement here.
At the urging of NCBA CLUSA and Congressional leaders, SBA held the second listening session via telephone conference to ensure cooperators across the country could participate. In this session, NCBA CLUSA highlighted the resilience of cooperative businesses, and shared data that shows co-ops fail at a rate significantly lower than conventionally-owned businesses.
Between the two listening sessions, more than 30 cooperative organizations engaged with SBA and provided numerous alternatives to SBA's personal guarantee requirement.
In the near future, NCBA CLUSA and co-op stakeholders will announce next steps to continue to address this issue and ensure that co-ops can easily access SBA financial products.
If you have questions about SBA's report or would like to get involved in advocacy efforts going forward, email Kate LaTour at klatour@ncba.coop.