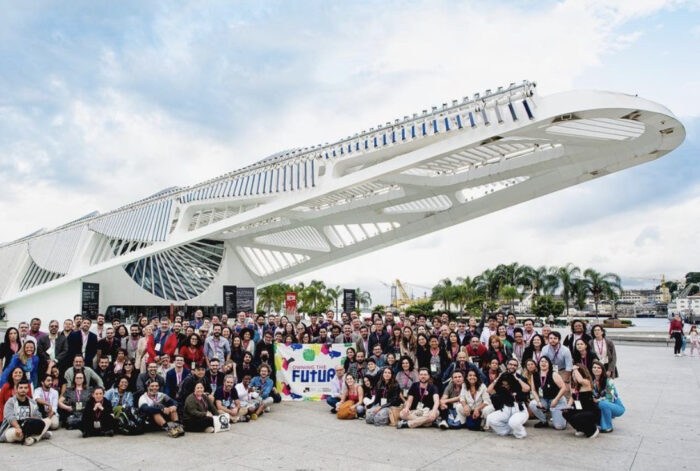 The New School's Institute for the Cooperative Digital Economy is seeking applications for its 2023/2024 cohort of fellows that will focus on the nexus of the climate crisis, the digital economy, and cooperatives. The non-residential fellowship program, now in its third cohort, is accessible to activists and academics (often Ph.D. students) from a wide range of disciplines and backgrounds, including economics, sociology, political science, anthropology, business, labor studies, and others.
The Institute is also seeking two artists to join the fellowship cohort and use their creative practices to investigate the nexus of art, environmental justice, and cooperatives.
The fellowship program will run for one year, beginning on March 15, 2023, and will provide fellows with a stipend to attend the 2023 conference, likely in India. The Institute is committed to building a diverse and inclusive global community and actively solicits fellowship applications from individuals who can enrich the cohort's diversity.
Applications are due January 31st, 2022 at midnight Eastern Standard Time.
For the 2023-2024 cohort, the following topics are of interest.
Examining the role of platform cooperatives in addressing climate change, including research on the potential for platform cooperatives to drive sustainability and support community-led initiatives.
Developing policy recommendations for governments and institutions looking to incorporate platform cooperatives into their climate strategies.
Rethinking current discussions about the digital cooperative economy in the context of addressing climate change by drawing on the work of historical figures and theorists, including Robert Owen, Charles Fourier, and W.E.B. DuBois.
Exploring ways for communities, preferably cooperatives, to develop their own data commons and regain control over their data as part of a strategy to mitigate and adapt to climate change.
Examining the digital cooperative economy at the municipal level in various regions around the world, including but not limited to California, Kerala, Italy, Catalonia and the Basque Country (both Spain), and Brazil, with a focus on the role of cooperatives in addressing climate change.
The potential for platform cooperatives to put the United Nations' Sustainable Development Goals into action, with a focus on feminist and queer economics, and environmental sustainability.
For any questions or inquiries about the fellowship program, please contact the Institute for the Cooperative Digital Economy at pcc@newschool.edu