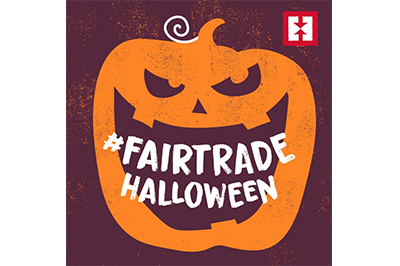 Two cooperatives, NCBA CLUSA member Equal Exchange and frequent partner Divine Chocolate, lead the 2019 Chocolate Scorecard with A grades for their commitment to sustainable chocolate.
Produced by Green America, the scorecard grades chocolate corporations based on fair trade certification, percent of cocoa certified, progress anticipated by 2020, what each company is doing beyond certification, and efforts to end deforestation. The grading system was put in place to evaluate the companies' efforts to avoid negative environmental impact and labor abuses.
Human trafficking, child labor and environmental issues in the production of chocolate are well-known and well-documented, driven by global inequality and consumer demand for inexpensive chocolate. Despite violating international law and UN conventions, little has been done to curb these practices, the Washington Post recently reported.
Cooperatives like Equal Exchange and Divine Chocolate are working to raise awareness of these issues and offer alternatives. Equal Exchange has a pre-harvest financing program for its democratically owned co-ops. They also match fair trade and organic requirements while supporting farmers through building land resiliency. Co-owned by Kuapa Kokoo Farmers' Cooperative in Ghana, Divine Chocolate also invests in its cocoa farms in Sierra Leone to ensure they are climate friendly and don't damage the rainforest. Other companies like Alter Eco, Endangered Species, Shaman, Theo Chocolate and Tony's Chocolonely earned an A grade.
According to the U.S. Department of Labor, more than 2 million children in Ghana and Cote d'Ivoire work in hazardous conditions growing cocoa, the main ingredient in chocolate. Cocoa farming is also a major cause of deforestation due to an increasing global demand for chocolate. Other ingredients in chocolate result in a negative environmental impact as well—sugar and palm oil are notorious for ethically sourced implications.
With Halloween coming up this week, take a moment to consider the ethical associations of the chocolate you hand out to trick-or-treaters this year. You can also help raise awareness by sharing Equal Exchange's chocolate fact cards on social media this week.