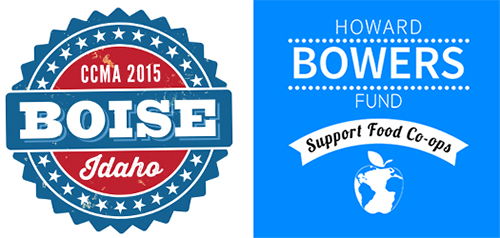 Nominations are now open for the 2015 Consumer Cooperative Management Association (CCMA) Awards for Cooperative Excellence. These awards recognize food cooperatives and members of the food cooperative community in the following areas:
• Cooperative Excellence: Also known as "Retailer of the Year," this award goes to the co-op that demonstrates high achievement in leadership, strategic planning, organizational effectiveness, human resources and business results.
• Cooperative Service: This award is given to an individual who has made outstanding contributions to the cooperative movement. This person's accomplishments are consistently viewed as models by other cooperators and have made a profound difference in store operations and member services.
• Cooperative Innovation and Achievement: This award is given to cooperative innovators who have changed the way that cooperators approach problems. Individuals, groups and co-ops are eligible.
• Cooperative Board Service: This award goes to a board member of a food co-op who has gone above and beyond the scope of work expected of a board member.
The deadline for nominations is April 15, 2015. An online nomination form and criteria for each award are available here. Awards will be announced at the CCMA Conference in Boise, Idaho, on June 13.
The CCMA Awards for Cooperative Excellence are managed by the Howard Bowers Fund, which supports training and education of food cooperative managers, staff and boards. Since 1994, the Howard Bowers Fund has provided more than $380,000 in support for food cooperatives. Click here for a list of previous winners.
The fund's namesake, Howard Bowers, dedicated his life to the consumer cooperative movement. Bowers' career spanned five decades and included work with the Chippewa Indian Consumer Co-op in South Dakota, the West Bank Co-op in Minneapolis, the Eau Claire Consumer Cooperative and the Hyde Park Cooperative Society. Click here to learn more.
The Howard Bowers Fund is one of eight funds managed by the Cooperative Development Foundation, a 501(c)(3) non-profit foundation headquartered in Washington, D.C. The CDF's mission is to promote community, economic and social development through cooperative enterprises.