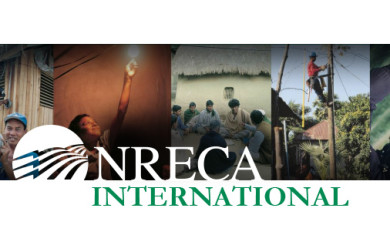 In June, U.S. Senators Robert Menendez and Bob Corker introduced legislation that promotes access to electricity in Sub-Saharan Africa. The National Rural Electric Cooperative Association responded with this press release expressing appreciation for the act's quick passage:
National Rural Electric Cooperative Association (NRECA) CEO Jo Ann Emerson today congratulated the U.S. Senate Foreign Relations Committee on the quick passage of the Energize Africa Act (S. 2508), legislation promoting electrification in sub-Saharan Africa introduced on June 19, 2014. The House passed companion legislation, H.R. 2548, on May 8, 2014.
"Electric cooperatives appreciate the efforts of Chairman Menendez and Ranking Member Corker to move this bill quickly to a floor vote," Emerson said. "The bipartisan support from the cosponsors—Senators Coons, Isakson, Markey and Johanns—reflects an understanding that electrification can help grow these economies and reduce the need for foreign aid over the next five years."
The Energize Africa Act prioritizes and coordinates U.S. government resources to achieve three goals in sub-Saharan Africa by 2020:
• Promote first-time access to electricity for at least 50 million people in Sub-Saharan Africa.
• Encourage the installation of at least an additional 20,000 megawatts of electrical power using a broad mix of energy options to help reduce poverty, promote sustainable development and drive economic growth.
• Encourage the necessary in-country reforms to make such expansion of power access possible.
NRECA supports the legislation and stands ready to partner with public and private organizations to achieve these goals.
International development experts also support this legislation, knowing how electrification acts as a multiplier and will ensure sustainable and successful U.S. foreign aid investments in sub-Saharan Africa.
The National Rural Electric Cooperative Association's international program—NRECA International—has been working in developing countries since 1962 as a collaborating partner with the U.S. Agency for International Development. Its global commitment has helped provide electricity to more than 110 million people in 42 countries.
The National Rural Electric Cooperative Association is the national service organization that represents the nation's more than 900 private, not-for-profit, consumer-owned electric cooperatives, which provide service to 42 million people in 47 states.