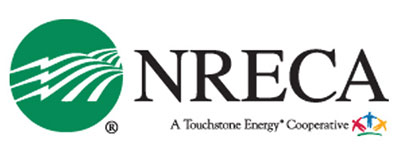 Representing the interests of more than 900 electric cooperatives across the U.S., the National Rural Electric Cooperative Association provides retail electric service to more than 42 million consumers in 47 states. NRECA recently published this story about its efforts to combat cancer:
Staffers at NRECA's offices in two states and the nation's capital have found many ways to join the fight to conquer cancer, including dipping into their wallets to raise money for the American Cancer Society.
"Our goal as an association is to raise $40,000 so we are well on our way," said Alana Schrager, an NRECA senior client relations advisor who chaired NRECA's 2014 Relay for Life coordinating team. NRECA has committed to matching the total raised by its employees.
The association launched its annual Relay for Life campaign earlier this year. Staffers based in Lincoln, Nebraska, and Arlington, Virginia, are determined to help raise $80,000, including the match from NRECA.
NRECA challenged them to meet an 80 percent participation goal with donations of $10 by June 20. "Both Arlington and Lincoln employees reached 84 percent participation," said NRECA CEO Jo Ann Emerson.
Money from that challenge provided a solid foundation for about a dozen fundraising activities held or scheduled for Lincoln and Arlington in June and early July. Silent auctions, bake sales, after-work happy hours and lunchtime sales of pizza and sandwiches complemented their efforts.
According to the American Cancer Society, nearly 1.7 million new cancer cases are diagnosed in the United States each year. Cancer is the second leading cause of death in the United States, accounting for nearly 600,000 fatalities.
The June 17 death of Bryan R. Bedke, a senior application developer representative in NRECA's Lincoln office, who'd battled cancer in recent months, added a sense of urgency to this year's campaign.
"Many of us have made donations to honor loved ones, and it's very fitting that we add the memory of our colleague to all of those wonderful tributes," Emerson told staffers, June 20. "NRECA's matching contribution to the American Cancer Society will be made in Bryan's name."
About 70 NRECA Arlington staffers took part in a 12-hour Relay for Life overnight event at a high school track in Falls Church, Virginia in late June.
NRECA staffers in Lincoln have organized a silent auction on July 8 as a lead-in to their 8-hour Relay for Life event, four days later.
NRECA's staff donations topped $28,130 as of June 23, and donations are still being accepted.