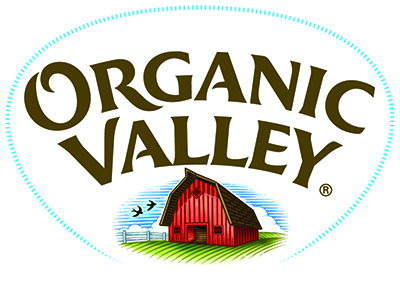 NCBA CLUSA member Organic Valley is celebrating a milestone this month—in December 2015, the farmer-owned cooperative surpassed $1 billion in sales, making it the first billion-dollar organic-only food company, according to this press release from Organic Valley:
On Tuesday, December 22, CROPP Cooperative / Organic Valley reached a remarkable milestone: The farmer-owned cooperative surpassed $1 billion in sales. Founded in 1988 by seven struggling farm families in Southwest Wisconsin, Organic Valley now has a membership of 1,800 farmers producing organic food in 35 states. It is the first billion-dollar organic-only foods company.
This landmark caps an extraordinary year for Organic Valley. Two new product lines illustrate the range and quality of the brand: In 2014, the cooperative brought two brands of organic milk protein shakes to market—Organic Balance and Organic Fuel—and in 2015 Organic Fuel became the #1 selling organic protein shake across all grocery channels. In August 2015, Organic Valley launched Grassmilk yogurt, a premium cream-on-top yogurt made with 100 percent grassfed milk and no grain, serving the growing market for premium organic dairy.
As the cooperative creates and markets new products, it's also growing into mainstream and convenience channels to meet increasing consumer demand for high-quality organic food wherever they shop—a reality underscored by Organic Valley's February 2016 launch of Good To Go, an adult single-serve milk, and the roll-out of Mighty Bar organic meat snacks under sister brand Organic Prairie.
Support for Organic Valley's core products also remains strong, with half & half, butter, and cheese winning best-of-class awards and recognition in 2015. "We see our growth as win-win-win," said VP of Brand Marketing Lewis Goldstein. "Our original mission of saving family farms also happens to produce some of the best food on the planet that's the healthiest choice for everyone—the farmers, their animals and farmland, and consumers."
Consumer support for Organic Valley has helped the cooperative continue to put farmers first by paying a high, stable price for their work. Paying farmers fairly ensures a future for family farming culture while rejuvenating the soil, protecting water quality, and eliminating antibiotics, synthetic pesticides, artificial hormones, and GMOs from a portion of the food chain. Consumers value that choice.
Director of Public Affairs Anne O'Connor, who oversees the cooperative's social responsibility and philanthropic giving efforts, said, "More than ever, people want to buy brands that are about more than just profit, but also about people and the planet. In our growth and the growth of our industry, we remain committed to our core values of social responsibility, honesty, and caring for our communities. It's the best way to provide the best organic food."
About Organic Valley
Organic Valley is America's largest cooperative of organic farmers and one of the nation's leading organic brands. Organized in 1988, it represents approximately 1,800 farmers in 34 states. Focused on its founding mission of saving family farms through organic farming, Organic Valley produces a variety of organic foods, including organic milk, soy, cheese, butter, spreads, creams, eggs, and produce, which are sold in supermarkets, natural foods stores and food cooperatives nationwide. With its regional model, milk is produced, bottled and distributed right in the region where it is farmed to ensure fewer miles from farm to table and to support our local economies. For further information visit www.organicvalley.coop.