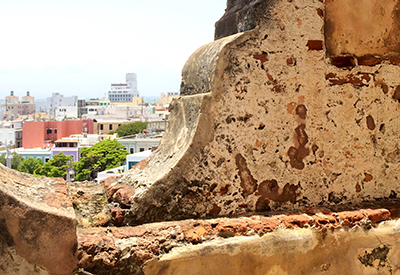 Four Puerto Rican saving and credit cooperatives will receive up to US $125,000 through the Community Development Financial Institutions (CDFI) Fund managed by the U.S. Treasury.
In February 2018, the U.S.-based National Federation of Community Development Credit Unions—now rebranded as Inclusiv—facilitated training for co-ops to learn how to successfully apply for funding via the CDFI program. The initiative enables traditional banks to invest in community development credit unions as part of their commitment under the Community Reinvestment Act.
The recipients for this year's grants are BoniCoop ($125,000), GuraCoop ($125,000), JayuCoop ($108,179) and Jesus Obrero ($124,000).
The island's cooperatives are also working on securing the CDFI accreditation, which would enable them to access substantial funding of up to $1 million for community impact projects. During this process, they will receive support from the Association of Co-operative Executives (ASEC).
Cooperativa Sagrada Familia has already obtained the accreditation.
According to the federation, the island is home to 115 credit cooperatives with $8.1 billion in shares and deposits and one million members.
These credit unions have played a key role in serving the local community in the aftermath of Hurricane Maria, with 90 percent of them reopening just 15 days after the natural disaster struck the island.
"With this grant we will invest in technology to make our services more accessible to members and clients, as well as prepare for the CDFI Fund certification," said Carlos Ortiz, CEO of BoniCoop and the CDFI committee of the ASEC.
JayuCoop will use the funding to invest in technology and further develop its disaster recovery plan.
"The awarding of these grants is a validation of the community work we have been doing," said Aurelio Arroyo, president of the co-operative Jesús Obrero, in Caguas. "It is empowering to be able to reach communities and our aim is to use the funding to create a financial planning program and develop financial products for disadvantaged areas, especially those most affected by the disaster."
ASEC expects 10 other cooperatives to secure funding through the fund and a few others to get certified.