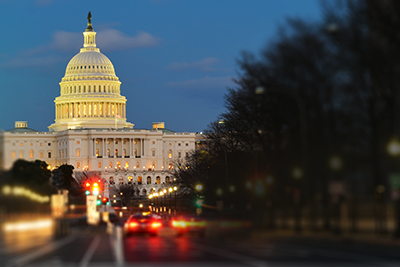 For the past several weeks, NCBA CLUSA has been working with legislators on Capitol Hill and our partner co-op organizations to include cooperative priorities in the next Congressional response to the impacts of COVID-19.  Today, NCBA CLUSA President and CEO Doug O'Brien sent a letter to Congressional leaders detailing these priorities.
"NCBA CLUSA believes that several reforms and investments should be considered to ensure that cooperatives and other small businesses not only survive the crisis but thrive in its aftermath," the letter states.
It continues to request the following action:
Paycheck Protection Program
Simplify or make automatic loan forgiveness for Paycheck Protection Program loans of $350,000 or less
Clarify whether housing cooperatives are eligible small business borrowers
Financing and Capital Access
Ensure cooperative access to the Community Advantage Program
Pass the bipartisan RESTART Act, S. 3814 to ensure that most small businesses and nonprofits would be eligible for a loan intended to cover six months of payroll and fixed expenditures with the potential for loan forgiveness.
Pass the bipartisan Flexible Financing for Rural America Act to refinance historically low interest rates and waive prepayment penalties, collectively saving electric cooperatives $42 billion.
Technical Assistance
Fully fund the U.S. Department of Agriculture's Rural Cooperative Development Grant (RCDG) program
Establish a small business cooperative development program
Establish a grant program for businesses transitioning ownership to cooperatives to retain jobs and businesses in rural, minority and tribal communities, as well as for residents of manufactured housing to collectively purchase the land to form a resident-owned community
Read the full letter for complete details.