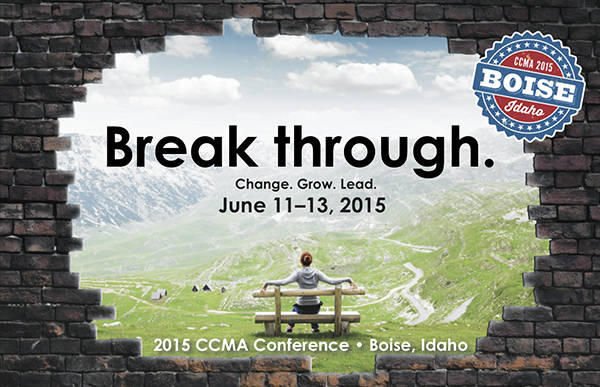 Join NCBA CLUSA and Boise Co-op in Boise, Idaho, from June 11 – 13 for a national conversation on how food co-ops can break through barriers to thrive in an increasingly competitive environment.
Whether you work for a startup or a long-established food cooperative, the annual CCMA conference is the best place to collectively address challenges facing the sector and opportunities to reclaim its place at the forefront of a healthy, sustainable and just food economy.
At CCMA, you'll connect with colleagues, exchange ideas and brainstorm innovations to help the food co-op sector break through the walls limiting its growth and impact. You'll learn from knowledgeable practitioners and engage in provocative sessions, workshops and discussions.
Conference highlights:
• 30 powerful breakout sessions led by industry experts.
• Welcome Reception at the Old Pen with the Howard Bowers Fund. Enjoy hors d'oeuvres and live entertainment amid the rustic architecture and sprawling gardens of Boise's Old Idaho Penitentiary, now a state historic site.
• Boise Tours: Learn more about the Snake River Valley Wine Region during our food and wine tour, or experience the famous Boise River Greenbelt—a tree-lined pathway along the river through the heart of the city—on our bike tour. More of a history buff? Explore the city through its parks and monuments. Each tour stops at the Boise Co-op.
• Closing Party on the Basque Block. Boise Co-op is hosting a block party in Boise's historic Basque neighborhood for CCMA attendees that you won't want to miss! Enjoy the Northwest's largest collection of Spanish wines and a steaming bowl of paella catered by the Basque Market while soaking up the neighborhood's unique art, music, food and culture.
Make plans now to attend the food co-op sector's leading conference. Register today!
The Howard Bowers Fund is offering scholarships to cover the cost of CCMA registration for startup and small food co-ops with limited budgets. Click here to apply.