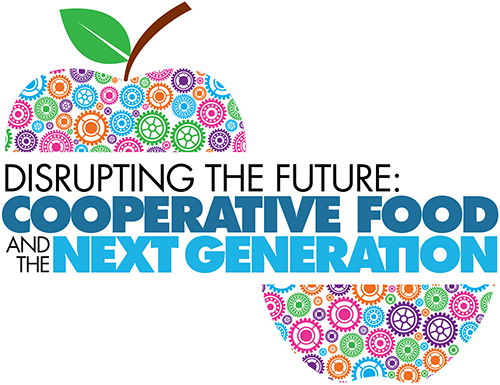 Registration is now open for the 60th annual Consumer Cooperative Management Association (CCMA) Conference, scheduled for June 9 – 11, 2016, at the University of Massachusetts – Amherst. Join NCBA CLUSA and the Neighboring Food Co-op Association, along with primary local hosts Franklin Community Co-op and River Valley Co-op, for groundbreaking keynotes, discussions, sessions and workshops intended to spur a radical shift in thinking within the food co-op sector.
Under the theme, "Disrupting the Future: Cooperative Food and the Next Generation," the 2016 CCMA Conference will focus heavily on challenging current and emerging food co-op leadership to address diversity and inclusion through their cooperative businesses.
The conference will also address the need for food cooperatives to differentiate themselves in an increasingly competitive natural foods marketplace. Food co-ops continue to battle perceptions of elitism and the expectation of higher prices. Session topics will address how the sector can challenge those expectations by working to impact communities outside the traditional food co-op demographic and demonstrating diversity and inclusion through recruiting and hiring practices.
The 2016 CCMA Conference will offer 30 sessions within the following six tracks:
⁃    Inspirational strategies for outdistancing the competition
⁃    Succession planning and leadership development for the entire team
⁃    2020 and beyond: new approaches to cooperation
⁃    Participatory governance for success
⁃    Financing the co-op future
⁃    Social, economy and racial diversity
NCBA CLUSA is offering customized registration options to meet your needs, including special team pricing available to three or more individuals registering from the same organization. Click here for registration details. NCBA CLUSA members benefit from discounted rates; click here to explore membership options.
Whether you work for a startup or a long-established food cooperative, the annual CCMA Conference is the best place to collectively address challenges facing the food co-op sector and opportunities to reclaim its place at the forefront of a healthy, sustainable and just food economy.
Make plans now to attend the food co-op sector's leading conference. Register today!