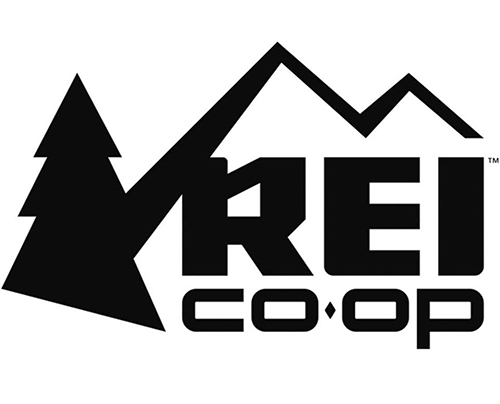 On October 26, the nation's largest consumer co-op and specialty outdoor retailer, Recreational Equipment, Inc. (REI), introduced a new logo—the first to include the word "co-op" since 1983, according to this Washington Post article. Also on Monday, REI announced it will close on Black Friday, opting to go outside instead of contributing to the biggest shopping day of the year. The $2.2 billion co-op will give 12,000 employees a paid day off on November 27 and wants its 5.5 million members to #OptOutside, too. REI's press release follows:
In a letter addressed to its 5.5 million members, REI, the nation's largest consumer co-op and specialty outdoor retailer, has announced plans to close its doors on Black Friday (November 27) at all 143 of its retail locations, headquarters and two distribution centers. Instead of reporting to work, the co-op is paying its 12,000 employees so they can do what they love most – be outside. Starting today, the co-op is inviting the nation to join in by choosing to #OptOutside to reconnect with family and friends this Thanksgiving holiday.
Jerry Stritzke, president and CEO of REI, said, "Black Friday is the perfect time to remind ourselves of the essential truth that life is richer, more connected and complete when you choose to spend it outside. We're closing our doors, paying our employees to get out there, and inviting America to OptOutside with us because we love great gear, but we are even more passionate about the experiences it unlocks."
n his letter to members, Stritzke quotes outdoor visionary John Muir, who said in 1901, "thousands of tired, nerve-shaken, over-civilized people are beginning to find out that going to the mountains is going home."
To help aspiring adventurers choose how to #OptOutside, optoutside.rei.com features recommended hiking trails, many built and nurtured by nonprofits supported by REI. Co-op employees and members will be sharing thousands of outdoor experiences throughout the holiday season and afterwards. On the day itself, REI.com will feature a black takeover screen that encourages customers to #OptOutside. In 2015 alone, REI has given $5.9 million to more than 300 nonprofits to take care of 1,000 outdoor spaces in communities across America. REI has invested more than $60 million in the outdoor community.
Stritzke continued, "As a member-owned co-op, our definition of success goes beyond money. We believe that a life lived outdoors is a life well lived and we aspire to be stewards of our great outdoors. We think that Black Friday has gotten out of hand and so we are choosing to invest in helping people get outside with loved ones this holiday season, over spending it in the aisles. Please join us and inspire us with your experiences. We hope to engage millions of Americans and galvanize the outdoor community to get outside."
REI is a specialty outdoor retailer, headquartered near Seattle. Founded in 1938, REI is now the nation's largest consumer co-op. Its growing community of 5.5 million active members expect and love the best quality gear, inspiring expert classes and trips and outstanding customer service. REI has 142 stores in 34 states. If you can't visit a store, you can shop at REI.com, REI.com/outlet or the free REI shopping app. REI isn't just about gear. You can take the trip of a lifetime with REI Adventures, a global leader in active adventure travel that runs 150 custom-designed itineraries on every continent. REI's Outdoor School is run by professionally-trained, expert-instructors who teach beginner- to advanced-level courses about a wide range of activities. To build on the infrastructure that makes life outside possible, REI invests millions annually in hundreds of local and national nonprofits that create access to–and steward–the outdoor places that inspire us.
Published October 28, 2015