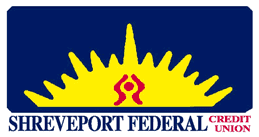 Alcorn State University honors Mrs. Helen Godfrey Smith and NCBA CLUSA member Shreveport Federal Credit Union during its 2014 Small Farmers and Women in Business Conference in Jackson, Mississippi.
"This is a wonderful honor and we are proud to be the recipient of the 2014 Cooperative of the Year Award," said Mrs. Helen Godfrey-Smith upon accepting the award. "I am more committed than ever to the development of more partnerships and projects that help communities grow and prosper, and finding viable solutions to challenges facing residents in the Delta."
The 2014 Cooperative of the Year Award was bestowed upon the Credit Union for partnering with Alcorn State University Extension Program (ASU) to develop a program under the Healthy Food Financing Initiative (HFFI), to help combat "food deserts" in the Mississippi Delta Region. In addition, the Credit Union has provided access to affordable credit and small business capital to the residents of the Delta. A "food desert" is defined as a census tract with a substantial share of residents who have little or no access to affordable fresh fruits and vegetables in their neighborhood. Farming and healthy foods are major priorities for Shreveport Federal's Delta Division.
The HFFI program is an investment into small rural communities that promotes economic growth and business expansion by providing loan funds to small crop farmers to expand their growing operations for the production, distribution and sale of healthy foods in the Mississippi Delta. One example of the success of the partnership with ASU and the HFFI program was the grand opening of the Frank Wilbourn Farmer's Market in the midst of the "Quitman County Food Desert" on July 9, 2014. Since 2011, Shreveport Federal has loaned more than $21 million to small farmers and other consumers in the Mississippi Delta to expand and grow their operations and empower families.