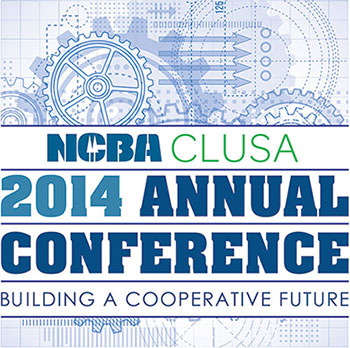 NCBA CLUSA is thrilled to announce the speaker lineup for the 2014 Annual Cooperative Conference and Purchasing Cooperatives Conference, joining forces for the first time this year to bring you a full week of cooperative networking.
Click here to register!
Editor and speaker Jack Keough will present at the Purchasing Cooperatives Conference. Keough was the editor of Industrial Distribution for 26 years. He is now a contributing editor to the magazine and a frequent speaker at industry events and seminars.
Keough will address the impact of amazonsupply.com on the purchasing industry. Learn about industrial distribution through technology. Now is the time to examine your web presence and expand your ecommerce offerings to better position your business for future growth.
Jill Bamburg, MBA, will speak at the Annual Cooperative Conference. Bamburg is a co-founder and current director of Curriculum Development for Brainbridge Graduate Institute (BGI), a graduate school at Pinchot committed to sustainable business.
She has served in both faculty and administrative capacities at BGI since 2002. The institute is an alternative to the traditional business school model for students who want to integrate their values about social justice and environmental sustainability into their education.
Don't forget about our keynote speaker Dame Pauline Green! The first woman president of the International Co-operative Alliance will address a joint session of the Annual Cooperative Conference and Purchasing Cooperatives Conference on September 9.
Green was instrumental in consolidating the cooperative movement in the United Kingdom. She effectively lobbied for innovative co-op legislation, and played a key role in launching a wave of new cooperative development in the country.
Be inspired and challenged as Dame Green explores how cooperatives can gain the global recognition that the size and reach of the movement deserves!