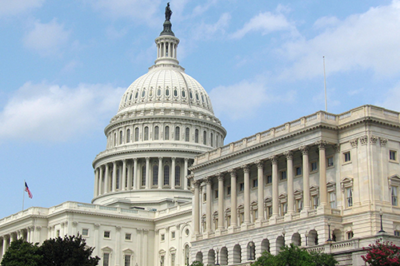 As Congress begins to consider Fiscal Year 2022 funding legislation, U.S. Senators and Representatives are increasing support for the USDA Rural Cooperative Development Grant (RCDG) program.
RCDG is the only program in the federal government that exclusively supports technical support for cooperative business development. For about the last decade, the RCDG technical assistance program has received stagnant funding at $5.8 million.
This year, Congressional leaders are calling for RCDG to be appropriated $15 million—a significant increase from recent years. In the Senate, Senator Tina Smith (D-MN) and Senator Mike Rounds (R-SD) led a total of 15 senators in a letter to the Senate Appropriations Committee leadership.
"It is necessary to increase funding available through the Rural Cooperative Development Grant program to make certain that community organizations can meet the growing demand for cooperative businesses in innovative new ways to help people, businesses, and communities recover from the impacts of COVID-19 and build a more sustainable and equitable economy," the Senators wrote.
For the first time, a similar letter was sent by members of the House of Representatives, led by Congresswoman Angie Craig (D-MN) and Congressman Jim Baird (R-IN). Baird also serves a co-chair of the bipartisan Congressional Cooperative Business Caucus. Representatives Craig and Baird were joined by 11 of their colleagues in the House of Representatives.
The Representatives addressed the economic recovery from the pandemic and the oncoming retirements from existing business owners as major factors necessitating increased funding. The Representatives wrote, "We must ensure that the necessary resources to support this form of entrepreneurship are available to meet demand and help people capture economic opportunity in rural communities."
In April, NCBA CLUSA was joined by several co-op organizations expressing support for RCDG and requesting $15 million be made available in FY22. Those organizations include CooperationWorks!, the Federation of Southern Cooperatives/Land Assistance Fund, the National Council of Farmer Cooperatives, the National Farmers Union, and the U.S. Federation of Worker Cooperatives.