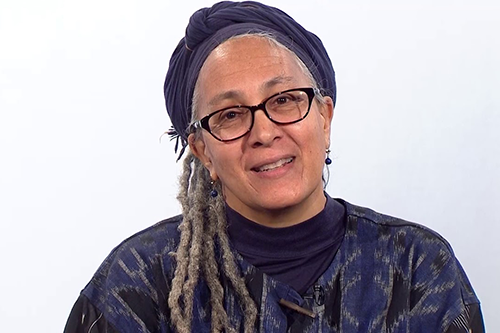 Tune in to WOL 1450 AM, 95.9 FM and WOL Live Stream on Thursday, March 30 at 10:30 am EDT for Everything Co-op, hosted by Vernon Oakes. Everything Co-op continues its commemoration of Women's History Month with an interview of Dr. Jessica Gordon Nembhard, social justice advocate and professor of Community Justice and Social Economic Development in the Department of Africana Studies at John Jay College of Criminal Justice at the City University of New York.
Dr. Gordon Nembhard and Vernon will discuss Black women's contributions to the co-op movement, and the Cooperative Development Foundation (CDF) 2023 Unsung Heroes Inductee, Halena Wilson.
Author of "Collective Courage: A History of African American Cooperative Economic Thought and Practice" (Penn State University Press, 2014) and 2016 inductee into the Cooperative Hall of Fame, Dr. Gordon Nembhard is a political economist specializing in cooperative economics, community economic development, racial wealth inequality and Black Political Economy.
She is a member of NCBA CLUSA's Cooperative Economics Council; the ICA Committee on Cooperative Research; an affiliate scholar with the Centre for the Study of Co-operatives, University of Saskatchewan; and past board member of Association of Cooperative Educators.