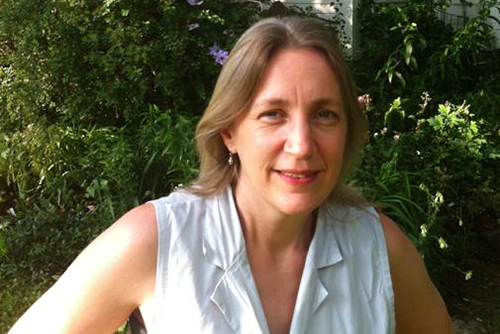 Tune in to WOL 1450 AM, 95.9 FM and WOL Live Stream on Thursday, July 28 at 10:30 am EDT for Everything Co-op. This week, host Vernon Oakes sits down with community development specialist Margaret Lund to discuss "Unsung Heroes," a project by the Cooperative Development Foundation that expands the Cooperative Hall of Fame to honor cooperators of the past whose critical role in cooperative history was overlooked or unrecognized.
Vernon and Margaret will also discuss the legacy of Ella Jo Baker, the first Unsung Hero, who will be inducted into the Cooperative Hall of Fame alongside four other inductees on October 6, 2022 at the National Press Club in Washington, DC.
Margaret Lund is an independent consultant specializing in community development, finance and shared ownership strategies. Throughout her career, Margaret has worked across cooperative sectors including credit unions, consumer co-ops, housing co-ops, worker co-ops, healthcare and sustainable food systems. Before launching her consulting practice in 2008, Margaret spent 16 years as a small business lender to cooperatives. Lund is a past member of the boards of NCBA CLUSA and Health Partners, the largest consumer-governed healthcare organization in the U.S. Past awards include the Howard Bowers Cooperative Service Award from the Consumer Cooperative Managers Association, and the 2014 John Logue Award for "acting as a catalyst for innovation and change" from the Association of Cooperative Educators.
Vernon Oakes, the host of Everything Co-op, is a past president of the National Association of Housing Cooperatives who has served on several boards and committees to advance the interests of cooperatives. Recently, he served on the Limited Equity Cooperative Task Force, established by Anita Bonds, At-Large Member of the Council of the District of Columbia. Vernon is an MBA graduate of Stanford University, who has used his business acumen to benefit the community and advocate for the cooperative business model.
---
Everything Co-op is produced by Pat Thornton and sponsored by the National Cooperative Bank.