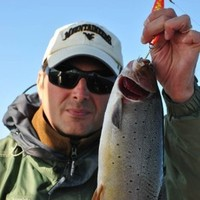 Tune in to WOL 1450 AM, 95.9 FM and WOL Live Stream on July 7 at 10:30 am EDT for Everything Co-op, hosted by Vernon Oakes. This week, Vernon interviews Todd Nesbitt, PhD, professor at Lock Haven University in Pennsylvania. Vernon and Dr. Nesbitt will discuss how cooperatives facilitate sustainable development.
Dr. Nesbitt's research interests span a diverse range of topics, including Appalachia, globalization, and environmental geography. He has also developed courses on topics like sustainability in Appalachia, the path towards peace in Northern Ireland, World Regional Geography, Physical Geography, Geography of the Developing World, Political Geography, Economic Geography, and Conservation of Natural Resources. His most recent work focuses on building a cooperative-based economy in Appalachia and how cooperatives facilitate sustainable development.
Todd received his PhD from the West Virginia University in 1997 and has published several articles in the aforementioned areas of interest. In 2019 he published, West Virginia: A Case for Economic Distributism in Appalachian the Journal of Appalachian Studies.
Our host, Vernon Oakes, is a consummate advocate for cooperatives. He is a Past President of the National Association of Housing Cooperatives, and he's served on several boards and committees to advance the interests of cooperatives. Recently, he served on the Limited Equity Cooperative Task Force, established by Anita Bonds, At-Large Member of the Council of the District of Columbia. Vernon is an MBA graduate of Stanford University, who has used his business acumen to benefit the community, by promoting the added value of the cooperative business model.