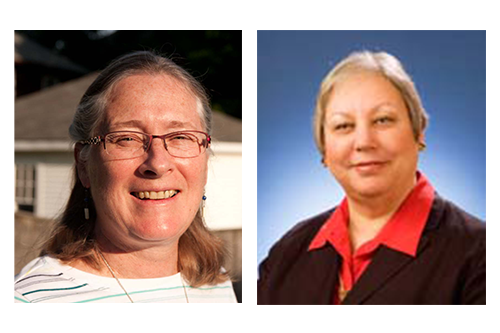 Tune in to WOL 1450 AM, 95.9 FM and WOL Live Stream on Thursday, April 20 at 10:30 am EDT for Everything Co-op, hosted by Vernon Oakes. This week Vernon interviews Christina Clamp, director of the Center for Cooperatives and Community Economic Development and co-editor of "Humanity @ Work & Life: Global Diffusion of the Mondragon Cooperative Ecosystem Experience," along with contributing author Terry Lewis, CFO at the Center for Community Based Enterprise.
Christina Clamp, director of the Center for Co-operatives and Economic Development, has more than 40 years of teaching experience at Southern New Hampshire University (SNHU) as a professor of Sociology. She is also a consulting researcher on a national study of catalyzing community wealth with the American Sustainable Business Network.
Nationally and internationally recognized for her work in the study and promotion of cooperative ownership of businesses, Christina has been actively involved in promoting the study of cooperatives since her dissertation, which explored the management of the Mondragon network of cooperatives. She has served as a consultant to various clients including National Cooperative Bank and the U.S. Department of Agriculture Rural Development. Her board work includes chairing LEAF's Board of Directors, a CDFI (community development finance institution); the ICA Group and the Fund for Jobs Worth Owning.
Terry Lewis is the CFO of the Center for Community-Based Enterprises (C2BE) and principal of LIA Advisors, LLC, a private consulting firm providing advisory services in community economic development. Formerly, she was vice president of Cooperative Development at National Cooperative Bank (NCB), where she advised internal NCB teams and NCB customers in multiple lines of business on the structuring and development of cooperatives and other community ownership entities. She also served as president and CEO of NCB Community Works, LLC, an affiliated for-profit affordable multi-family housing development organization.
In 2011, President Barack Obama appointed Terry to the Board of the Overseas Private Investment Corporation (OPIC), the U.S. government's development finance institution, where she served until the agency was replaced by the U.S. Development Finance Corporation in 2019. At OPIC, she served as a member of the organization's Audit and Risk Committees. From 1991 to 2014, she was a director of the Cooperative Development Foundation (CDF), where she served as treasurer, and 8 years as chair, managing the governance, strategy and oversight functions of multiple grant and loan funds. She was inducted into the Cooperative Hall of Fame in 2008.