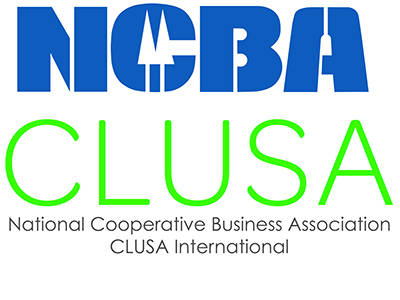 Warm New Year's wishes to our members and cooperators! NCBA CLUSA's annual membership renewal drive launched in December, and we're thrilled by the many renewals we've already received. Thank you! The coming year promises to be a full and dynamic one for NCBA CLUSA, and we hope you will join and take part in the action. Your continued support of NCBA CLUSA is crucial to our efforts to protect, promote and advance the cooperative business model in the U.S. and worldwide.
How can NCBA CLUSA benefit you? Here are the top 5 reasons to renew your membership—or join NCBA CLUSA!—in 2015:
1. Knowledge NCBA CLUSA members receive the weekly CBJ Online, have access to our informative webinars and are eligible for discounts on educational sessions and conferences. We also encourage members to submit content for the CBJ and post current job openings on NCBA CLUSA's website—introducing great co-op positions to a wider audience.
2. Networking Connect with other members, get direct access to industry leaders and tap NCBA CLUSA staff and management for the information you need to be successful.
3. Advocacy NCBA CLUSA represents cooperative issues from a vantage point of the entire co-op movement, not just one sector. We work closely with other apex cooperative associations to keep co-op issues and concerns on the radar of the nation's lawmakers.
4. Connections NCBA CLUSA membership is ideal for anyone seeking connections with other cooperative—locally or worldwide. We can also connect you with business providers who can help advance your organization's operations with the latest tools and techniques.
5. Professional Development NCBA CLUSA is working hard to deliver conference content that addresses the needs of professionals working in the cooperative sector. We also strive to provide you with webinar content to advance your knowledge base at an affordable cost.
Please note: NCBA CLUSA's Annual Conference and Business Meeting are moving to May this year—we have an exciting agenda centered on advocacy planned for you in the nation's capitol. This means you'll need to renew your membership by the end of March to be eligible to vote in the NCBA CLUSA Board of Directors election. Election results will be announced at the Business Meeting on May 6.
If you cannot locate the membership renewal notice we mailed in late December, email membership@ncbaclusa.coop to request an electronic copy.