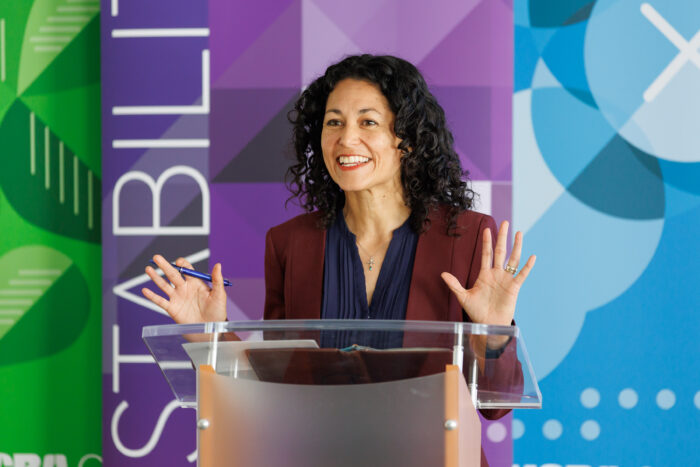 A bipartisan coalition of rural development experts came together to identify top priorities at the 2023 Farm Bill Rural Development Innovation Summit hosted by the National Cooperative Business Association CLUSA International (NCBA CLUSA) in Washington, DC on May 11, 2022.
The Rural Network, whose steering committee includes the Rural Community Assistance Partnership (RCAP), the National Association of Counties (NACo) and NCBA CLUSA, is a broad coalition of rural stakeholders ranging from grassroots to national organizations. The summit spurred an interactive, action-oriented discussion on the future of rural development policy in the United States designed to surface the best ideas and test their potential impact. Attendees left with an overarching set of rural development priorities to steer their advocacy around the 2023 Farm Bill.
America's rural communities are constantly innovating by relying on local resources and relationships to drive economic opportunity—many times with limited capacity. The U.S. Department of Agriculture's (USDA) Rural Development (RD) programs play a critical role in fostering locally-driven economic growth in rural communities. But in an environment of scarce resources, new approaches are needed to realign these programs so that people in rural communities can most effectively reach rural communities—especially reaching low-income and historically underserved populations—and achieve better outcomes.
"Operationalizing equity is the root of rural development," said Xochitl Torres Small, Under Secretary for Rural Development at USDA. "And although [equity] is at rural development's roots, it is not always rural development's reality. As we look to reach the most left behind people and the most left behind places, there's work to be done," she added.
With heightened focus on the upcoming 2023 Farm Bill— the House and Senate Agriculture Committees are undertaking a review of programs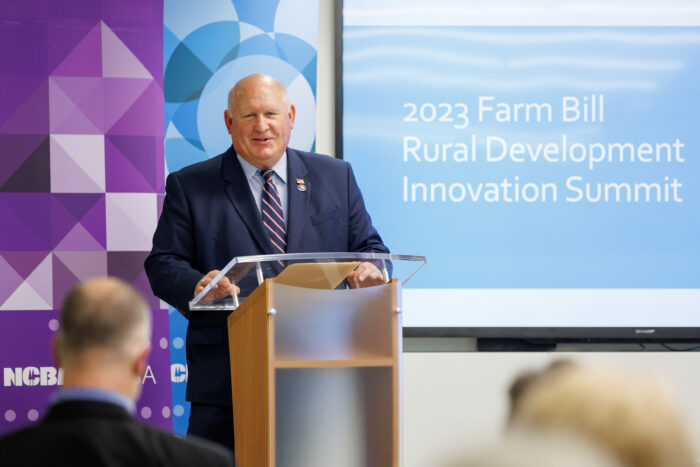 implemented by the 2018 Farm Bill—now is the time to ensure that federal policy creates jobs and fosters local solutions that will promote rural economic prosperity. Reauthorized every five years, the Farm Bill is a roughly $500 billion bill that sets the future for policies and programs carried out by USDA.
"I want to bring your voices to the next Farm Bill," said Rep. Glenn "GT" Thompson (R-PA), Ranking Member of the House Agriculture Committee. "Rural economic development needs to be at the table."
Attendees of today's Summit emphasized the need for greater investments in rural capacity building so small municipalities and low-resource communities can compete on a level playing field for federal programs and provide necessary technical assistance and support to drive economic development. In addition, the group focused on the need for RD programs to be flexible to enable locally-driven solutions and work in tandem with programs administered by other agencies.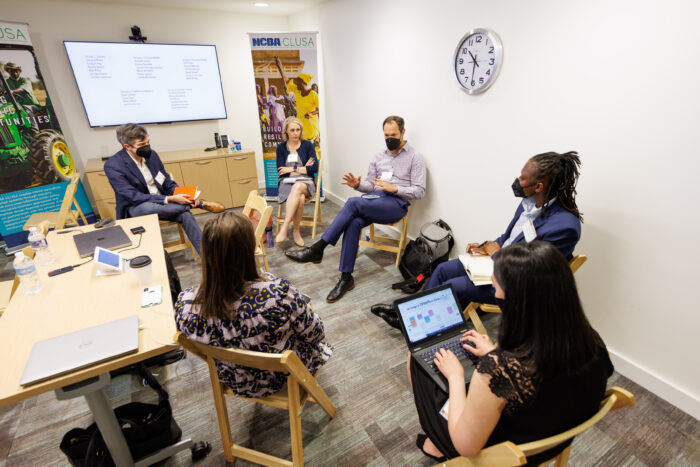 The Rural Network will use yesterday's input to continue to advocate for USDA Rural Development programs among Congressional leaders as consideration of the 2023 Farm Bill continues.
---
About the National Cooperative Business Association CLUSA International (NCBA CLUSA)
The National Cooperative Business Association CLUSA International (NCBA CLUSA) is the apex association for cooperative businesses in the United States and an international development organization. Founded in 1916, NCBA CLUSA strives to develop, advance and protect cooperative enterprise through partnerships in development, advocacy, public awareness and thought leadership. Internationally, NCBA CLUSA has worked in 100+ countries in Africa, Latin America and Southeast Asia, building resilient communities, creating economic opportunities and strengthening cooperatives.
About the Rural Community Assistance Partnership (RCAP)
The Rural Community Assistance Partnership (RCAP) is a national network of nonprofit partners with over 300 technical assistance providers across the country. RCAP works to improve the quality of life in rural America starting at the tap.
About the National Association of Counties (NACo)
The National Association of Counties (NACo) unites American's 3,069 county governments. Founded in 1935, NACo brings county officials together to advocate with a collective voice on national policy, exchange ideas and build new leadership skills, pursue transformational county solutions, enrich the public's understanding of county governments and exercise exemplary leadership in public service.