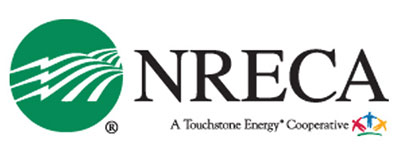 A new partnership between the United States Department of Agriculture (USDA) and two electric cooperatives is expected to promote rural economic growth while preserving the environment and saving customers money. The National Rural Electric Cooperative Association published this press release:
It's been two years in the making, and now a pair of electric cooperatives has kicked off a federal program designed to help rural residents save energy and reduce their electric bills.
The Department of Agriculture's Rural Utilities Service will make more than $10.5 million available to Roanoke Electric Membership Corp. and North Arkansas Electric Cooperative under the Energy Efficiency and Conservation Loan Program.
The loans represent the culmination of a process started when Agriculture Secretary Tom Vilsack unveiled the program in July 2012 at the Pennsylvania Rural Electric Association in Harrisburg.
"These loans to North Arkansas Electric Cooperative and Roanoke Electric Membership Corp. are a landmark in our efforts to promote rural economic growth, while reducing greenhouse gases," Vilsack said in an Oct. 23 announcement. "This is an historic new bond in the partnership between USDA and our rural electric cooperatives."
Under the program, RUS borrowers use the money to finance investments by their members in energy-efficiency improvements, high-efficiency lighting and conversions to renewable energy sources. The loans help offset the often high upfront cost of efficiency upgrades.
Roanoke EMC, Aulander, N.C. will receive up to $6 million to finance all cost-effective, energy-efficiency improvements identified by audits of residential or business customers with sound bill payment history, regardless of income, credit score or status as renters or homeowners.
"We are proud to be among the first to benefit from this new RUS program because our cooperative is committed to delivering affordable energy services, including energy efficiency," said Curtis Wynn, CEO of Roanoke EMC. "With this financing, we will be able to make investments that cut waste, reduce costs, support our local economy, and improve the quality and comfort of the homes and businesses we serve."
Salem-based North Arkansas Electric Co-op will use up to $4.6 million to fund geothermal and air source installations, energy-efficiency lighting, and weatherization measures such as Energy Star windows and doors, insulation, water heaters and roofing.
CEO Mel Coleman said the USDA loan represents "the next step" in reaching out to members about energy efficiency, something the co-op has been doing since the mid-1980s.
"We wanted to continue and enhance what our co-op has been doing. We have been fortunate to be leaders in energy efficiency and energy-efficiency loan programs," said Coleman. He noted that North Arkansas Electric Co-op has loaned $15 million through another program known as Energy Resource Conservation loans.
"We want to continue making these loans, make sure we have adequate funds to do it and possibly go into new areas of lending that we have not been able to do," Coleman said. "We feel this program is the next step for us."
The Energy Efficiency and Conservation Loan Program operates on some of the same principles as successful co-op programs in South Carolina and Kansas, creating jobs in rural America while improving efficiency in a housing stock that includes many inefficient manufactured and older homes.