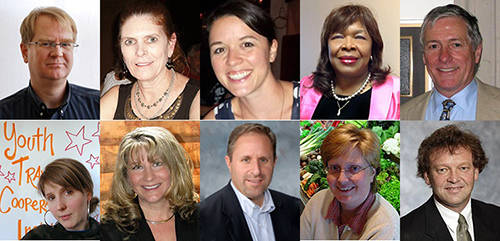 Are you ready to cast your vote? The 2015 NCBA CLUSA Board of Directors election opens at noon EDT on Thursday, April 2. NCBA CLUSA members in good standing will receive an email on Thursday containing a link to the online ballot and unique login credentials.
The candidates running to fill five open positions on the Board are: Thomas Beckett, Linda Brockway, Kim Garmany, Helen Godfrey-Smith, Kevin Higginbotham, Emily Lippold Cheney, Maria Miller, John Monson, Michelle Schry and Dave Swanson. Click here to learn more about the candidates and read their personal statements.
The NCBA CLUSA Board election is handled electronically through Simply Voting, a secure, cost-effective, environmentally responsible online platform for election services.
Election results will be announced on May 6 in Washington, D.C., during NCBA CLUSA's 2015 Annual Cooperatives Conference.
If you have questions or need assistance, please contact contact us by emailing membership@ncbaclusa.coop.