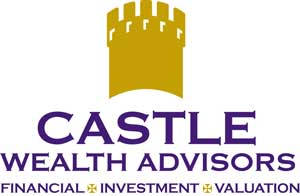 As cooperative members age, the industry is expecting a high turnover of ownership in the coming decade.
Gary L. Pittsford, president and CEO of Castle Wealth Advisors and its three affiliated companies, says co-op members have an average age of 58 to 60 years old.
"Co-ops are very concerned about protecting their members and helping them get good advice and access to lots of options when the time comes to start thinking about the succession/exit planning process," Pittsford said.
Castle Wealth designs and implements financial strategies for family held businesses and cooperatives, helping owners and members achieve their long-term goals and protect their business and family assets.
Specializing in succession and exit planning, the financial advisory firm coaches businesses through every step of the transition process inside or outside the family, providing business valuations, retirement income strategies, minimizing estate taxes and managing family wealth over many generations.
NCBA CLUSA spoke with Pittsford ahead of a 60-minute live webinar the trade association and international development organization is co-hosting with Castle Wealth on June 26 at 1 p.m. Called "Succession Planning for Co-op Members," the webinar will unpack financial best practices for co-ops.
"The cooperative business model is an excellent way for like-minded business owners to band together to get better access to purchasing inventory, services, technology and even financing," Pittsford said.
Castle Wealth has advised co-ops for more than four decades, and is currently working with 25 co-ops ranging in size from hundreds to thousands of members, helping purchasing co-ops compete with big box retail stores.
"Because we have looked at thousands of financial statements from business owners over the last 40 years, we can provide some insight into business management that might help [co-ops] be more competitive," Pittsford said.
Over the years, Pittsford, a certified financial planner, has also observed the benefits of the cooperative business model: greater input in decision-making, a higher percentage of profits stay in the hands of members, and the business enjoys increased flexibility.
"The co-op model allows members more flexibility to run their own company and make their own decisions depending upon what part of the country or what part of the community they are located in.  Good ideas in New Hampshire are not necessarily the same good ideas in New Mexico," he said.
Castle Wealth is a fee-only financial advisory firm, meaning it receives fees paid directly by clients for the recommendations it makes, not from commissions or any other form of compensation. Fee-only firms allow for independent and client-focused advice, Pittsford said.
"Our team shares the philosophy that every family we work with knows the strategies we put together are specifically designed to meet their needs," he said.
Castle Wealth is a bronze-level associate member of NCBA CLUSA.