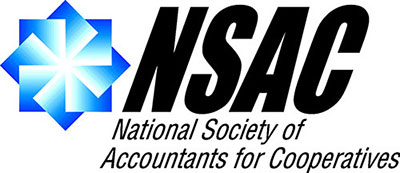 The actions of its management and employees help shape the public perception of a co-op, making adherence to good ethics and best practices for compliance a crucial element of cooperative success.
"A good ethics and compliance program can communicate the expectations of management and set parameters for employees, helping to maintain the reputation and credibility of the co-op, said Bill Erlenbush, education director for the National Society of Accountants for Cooperatives (NSAC).
Erlenbush will lead a 60-minute live webinar co-hosted by NCBA CLUSA on July 18. Called "Ethics and Compliance: Why Are They Important to the Co-op and its Employees?" the webinar will unpack the basics of an effective compliance program through real-life examples of program creation and implementation within the cooperative sector.
You'll learn:
• What motivates ethical, honest behavior
• The definition of ethics and compliance
• Why cooperatives need compliance programs
• Who is responsible for a program's success
• Elements of a a successful compliance program
Erlenbush is a frequent presenter for both webinars and live workshops nationwide. He is a retired controller and compliance officer for Growmark, Inc., a regional agricultural supply cooperative operating primarily in the Midwest and Northeastern U.S. and Ontario, Canada.
Now with NSAC, Erlenbush is continuing a career dedicated to cooperative accounting.
For nearly 80 years, NSAC has offered accounting, auditing, tax and business education uniquely tailored to those responsible for the financial management of cooperatives, along with networking and professional development for its members. The organization has also served, when permitted, as a unified voice to provide input regarding tax provisions that impact the financial decisions of cooperatives.
"Since day one, NSAC has strived to strengthen its members' understanding of the cooperative business model and its purpose," said NSAC President Gary Strain. "[Our founding leaders] recognized that accountants, auditors, tax and other finance and business professionals either working for or affiliated with a cooperative needed expert information and continuing education."
NSAC currently counts more than 1,600 members either employed by or providing services to cooperatives that utilize the numerous continuing education and networking opportunities the organization provides, Strain said.
As a member of NSAC with more than 35 years of experience in cooperative accounting, financial planning and analysis, Strain is deeply attuned to the financial needs of and business opportunities within the cooperative spectrum.
"Being an active member of NSAC, I have been able to stay current not only with cooperative accounting, tax and auditing best practices, but also with the cooperative model and its importance in the business world," Strain said.
Through the years, Strain has observed the many benefits of co-ops over for-profit businesses. A "key advantage" of co-ops, he says, is the ownership structure and associated tax benefits. Because they are member-owned, cooperatives are also able to respond to the needs of members faster. And cooperatives "identify and pursue collaboration quicker than most for-profit businesses," he said.
The ability to adapt also keeps cooperatives relevant, Strain said. NSAC will continue to evolve to meet the changing needs of members, owners, stakeholders, standard setters, policymakers and educators, he said.
As a member of NCBA CLUSA and part of the International Co-operative Alliance, NSAC is committed to supporting the philosophy and practical application of cooperative enterprise worldwide.