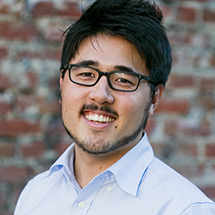 Tune in to WOL 1450 AM, 95.9 FM and WOL Live Stream June 9, 2022, 10:30 am EDT, for Everything Co-op, hosted by Vernon Oakes. This week Vernon interviews Zen Trenholm, Director of Employee Ownership Cities and Policy at Democracy At Work Institute. Vernon and Zen will discuss the metrics of using employee ownership to build equitable economies though employee ownership.
Zen Trenholm builds capacity, partnerships, and resources to scale democratic employee ownership across the country. He currently leads the Shared Equity in Economic Development Fellowship program (SEED), where he convenes and equips city and community leaders with tools and support to build equitable economies using employee ownership.
Prior to DAWI, Zen was an organizer for fossil fuel divestment, a director at the California Student Sustainability Coalition, and a co-founder of the Student Environmental Resource Center at UC Berkeley. Zen has a Bachelor's degree in Conservation and Resource Studies, with a special focus on Cooperative Business Development.
Our host, Vernon Oakes, is a consummate advocate for cooperatives. He is a Past President of the National Association of Housing Cooperatives, and he's served on several boards and committees to advance the interests of cooperatives. Recently, he served on the Limited Equity Cooperative Task Force, established by Anita Bonds, At-Large Member of the Council of the District of Columbia. Vernon is an MBA graduate of Stanford University, who has used his business acumen to benefit the community, by promoting the added value of the cooperative business model.