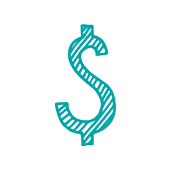 Purchasing Co-ops
In a purchasing cooperative, groups of businesses in the same industry form a collective unit to buy supplies and services. Individual retailers own the purchasing co-op — not outside investors — so they make decisions based on the co-op's interests. Member organizations share purchasing contracts to acquire the goods and services needed to run their independent businesses.
Individual stores who are members of a co-op buy merchandise in bulk at the lowest possible price. Cooperative purchasing helps members reduce costs and offer competitive prices compared to retail chains.
As part of a purchasing co-op, independent businesses thrive in a world of big box stores. They serve their local communities by offering quality products at the best prices, as well as expert advice. By joining forces in a purchasing co-op, organizations achieve lower prices, greater efficiencies and increased market power.
Key Facts About Purchasing Co-ops
With cooperative purchasing, independent organizations combine their purchasing power for greater savings and efficiency. Here are a few key statistics about purchasing co-ops:
There are more than 250 purchasing co-ops in the U.S.
Ace Hardware, a cooperative of independent hardware stores, has a total revenue of $12.5 billion
CCA Global Partners is the largest privately held purchasing co-op with more than 3000 locations
Examples of purchasing co-ops include Ace Hardware, CCA Global Partners and National Cooperative Purchasing Alliance.
The Benefits of Cooperative Purchasing
Purchasing co-ops benefit members, suppliers, consumers and the surrounding economies in the following ways:
Reduce administrative overhead, increasing efficiency and savings
Achieve greater economies of scale when buying goods and services, saving valuable resources
Decrease costs by purchasing goods in bulk through nationally leveraged pricing
Maintain public trust through ethical, transparent procurement practices
Enable access to a wide variety of quality products from reliable suppliers
Enable independent businesses to compete with retail chains
Cooperative purchasing empowers business owners with a competitive edge in a shifting economy. Member organizations do more with less by pooling their buying power and negotiating better pricing.
A purchasing cooperative combines the knowledge and experience of all members so the co-op can implement more efficient processes. Each member offers their own skills and expertise to ensure the co-op employs the best practices possible.
Purchasing co-ops lower costs and free up valuable resources for its member organizations to reinvest in their businesses and communities.
Purchasing Co-op Associations
Several associations work to promote cooperatives, including purchasing co-ops, in the U.S. and internationally:
Build a More Inclusive Economy With NCBA CLUSA
For more than 100 years, NCBA CLUSA has provided education and advocacy to help cross-sector cooperatives thrive. Our team works to educate policymakers and the general public about cooperative priorities.
Since 1953, NCBA CLUSA has worked internationally to help communities improve their resources, knowledge and agency. Learn more about how we build resilient communities through cooperative enterprise. Have questions about our programs? Contact us online.
Become a member of NCBA CLUSA today.