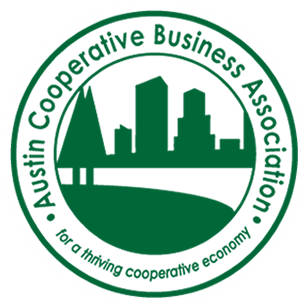 The Austin City Council last week unanimously passed a resolution drafted by the Austin Cooperative Business Association that supporters say will foster cooperative solutions for affordable housing, quality jobs and local food production and distribution in the region.
The June 12 resolution cements support for the development and growth of cooperative businesses and calls on Austin's city manager to convene stakeholders to develop recommendations detailing ways the city can promote the development of new and existing cooperative businesses by the end of August.
"This resolution represents a convening of all cooperative businesses in Austin to figure out how we can grow the cooperative economy," said Brian Donovan, director of the Austin Cooperative Business Association, which drafted the resolution.
"Now that we have this opportunity to position ourselves with the city, we're able to bring an even bigger group together. Ultimately, we want this support from the city to help start more co-ops, expand existing co-ops and improve policy for cooperatives in Austin," he said.
Going forward, local co-op leaders will provide input to city staff about how the city can expand the local cooperative economy, Donovan said. Ideas so far range from providing more affordable, cooperative housing to offering training for small business owners on the benefits of member ownership.
Once the report is complete, ACBA will work with City Council and staff to implement the policy recommendations.
The report is expected to double as an education tool, Donovan said. Austin is on the cusp of City Council elections, and the Austin Cooperative Business Association is behind a push to educate candidates about cooperatives and endorse those who are supportive of cooperative enterprise.
"This resolution represents a deeper commitment by the city of Austin to support cooperative businesses. The opportunities we have to maintain that momentum within the new city government landscape are huge. We have a plan for getting that done, so this isn't just a resolution that sits on a shelf somewhere," Donovan said.
Austin is home to more than 40 local cooperative businesses comprising hundreds of thousands of members. Cooperatives are rooted in the local economy and support more than 2,500 quality living wage jobs in Central Texas in credit union, utilities, wholesale and retail food and groceries, hardware, affordable housing, artistic production, cleaning services, schools, a brew pub, a radio station and more.
The Austin Cooperative Business Association is a joint project between Austin-area cooperatives and NCBA CLUSA, aiming to benefit and expand cooperative businesses in Central Texas.